Traditional PR gives way to 'brand journalism'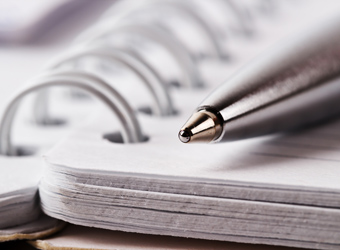 Traditional PR may disappear altogether as it gives way to 'brand journalism', shifting the focus of a brand's efforts from bombarding consumers with me-oriented messaging to a pull-style, content marketing approach where the brand acts like a newsroom.
The future belongs to businesses that become the media, says Tim Gray, content strategist for online marketing firm Blue Fountain Media, advocating an approach where PR practitioners create content by covering their business and industry like a reporter.
"'Me' is a losing proposition if you want to build an audience in today's vast digital landscape," Gray writes on communications news site ragan.com. "It's old-school public relations and marketing."
Storytelling designed to attract, engage, entertain and inform your target audience is the way of the future, Gray adds. A recent report from social shopping agency Bazaarvoice seconds Gray's sentiments, arguing that advertising and marketing is becoming so ubiquitous that it's increasingly ignored.
"Brands no longer have a captive audience in traditional media channels," the report reads. "Companies today can't just broadcast any message and expect everyone to listen… social allows anyone to create, publish, and share media."
Brands must become media companies, capturing attention by being helpful, interesting, or entertaining, rather than interrupting consumers and expecting them to listen. "Stop marketing. Stop selling. Start educating, entertaining, and informing in ways that captivate the people you want to reach," the report adds.
Gray highlights a number of big brands in the US who are already engaging in a brand journalism approach. International bank HSBC started Business Without Borders, a website that offers business tips and market trends that the bank's products may touch. Its 'journalists' rarely speak directly about any HSBC loans or banking tools, they simply crate interest around subjects HSBC is involved in.
Software company Cisco's also began brand journalism efforts last year with The Network, a technology news website the company pairs with its social media engagement program.
Gray offers several tips for organisations embarking on a brand journalism approach, including:
Act like a journalist: Learn the questions and concerns of your audience and create a discussion around those interests,
encourage team members to pitch and produce news stories around topics you focus your business on,
develop an editorial calendar that lets readers know they can expect fresh content on a regular basis,
create content you can reuse and repurpose across multiple media platforms,
show the world you are an expert in your field, not just a producer of goods and services,
the content must have a life away from your product or service. A campaign will make it far across social media,
request feedback and hone your skills from comments (add a comment section at the bottom),
use Twitter, Pinterest and Google+ to pull your audience toward you.  Add social buttons on each content page to make it easy for readers to share, and
develop interesting and unique content that will encourage readers to learn more about your business.