Trend report: Putting fun back in to brands is child's play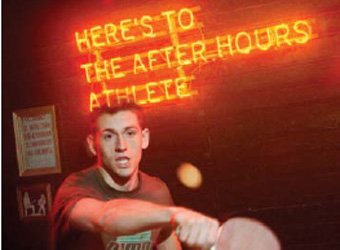 Brands looking to engage with consumers on a deeper level could introduce unstructured 'play', similar to the light-hearted and exploratory play of children, to the lives of their customers according to JWT Intelligence.
Trend watchers at the global communications group argue that with society having become so automated and results-orientated, a bit of 'child's play' can snap adults out of their structured lives and associate brands with feelings of joy, discovery and nostalgia.
In the report 'Play as a Competitive Advantage' JWT writes, "Injecting play into everyday life—doing things that bring joy, regardless of how closely these activities are aligned with an end goal—can help to foster discovery and exploration."
"Marketers that speak to the value of play are tapping into an innate human desire. Brands can help people reimagine their world and become more active participants in it through play."
Research conducted for the report found a strong desire to see unstructured play extend from childhood well into adulthood. Nine in ten American and British adults agreed that 'play should not only be a part of children's lives but adults' lives, too'. The wistfulness and nostalgia attached to playing came through strongly for participants of the study, with 78% saying they wish they could recapture some of the imagination, fun and creativity of childhood and 74% saying they miss being able to play like a child with no rules, boundaries or restrictions.
In terms of putting this into practice, brands can help consumers see their day-to-day environment through a more playful lens or encourage people to dial down the constant stream of information, images and digital conversations so they can focus on real-world doing.
The report highlights a number of recent marketing campaigns that have specifically targeted putting some play back into the lives of adults. Puma ran a campaign called 'After Hours Athlete' encouraging people to get involved in pub games and other social indoor sports, Heineken created a pub rugby activation with mine goal posts and footballs for tables at pubs, and Cadbury created a spots vs stripes competition.
A writer on the topic of the 'adultification' of play, Austin Kleon, believes that in the future, economies won't be driven by financial capital or even the more narrowly focused scientific capital, but by play capital as well. "I predict countries that take play seriously, not only nurturing it in education and the workforce but also formalising it as a national effort, will quickly rise in the world order," Kleon writes. "This is not Twister in the boardroom. Rather it's what Jeremy Levy, a physics professor at the University of Pittsburgh, would call 'a highly advanced form of play'."
Some companies are also injecting play time for employees into their business models, such as Google with its 20% free time policy, hackathons in tech companies and games rooms at workplaces.