Turn that frown upside down
Colgate wanted to launch a campaign that would embed its Optic White range into popular culture. This Marketing case study details how Colgate, together with MEC Australia, used neuroscience research and some of Australia's highest profile beauty influencers to meet its ambitious growth objective.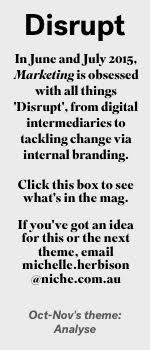 Campaign: 'Optic White: A Whiter Smile'
Client: Colgate
Agency: MEC
Background
When clients brief their media agency to help roll out a global campaign, they don't expect to learn things about their product they never knew.
Colgate briefed MEC to launch Optic White into Australia, expecting the best possible use of its existing creative and media assets.
What Colgate wasn't expecting was for the media agency to come up with a totally new set of claims about the product, moving it from a purely rational reason to believe, to a highly emotional one.
It all begun with a world-first neuroscience research MEC initiated and conducted into 'The Science Behind The Smile', and culminated in an online video series showing the competitive edge whiter teeth gives you socially, romantically and at work.
The overall media strategy was to move Optic White from an oral hygiene product to a 'must-have' beauty accessory for women. This meant moving Optic White out of the toothpaste aisle and placing it slap bang in the middle of popular culture.
The existing assets weren't going to allow such a move, and the claim 'Three Shades Whiter', while true, was functional, rational and intrinsic – not likely to garner any interest outside of the category.
Objectives
MEC was tasked with launching Optic White into Australia. For its first four weeks of launch, the campaign was set an ambitious 3.9 percent growth objective.
Strategy
There is something primeval in a smile – it's delivered and received intuitively. Its ability to engage others is undeniable… but are some smiles more engaging than others? A whiter one is perhaps, all other differences aside. If so, what possible advantages in life could this provide to the holder?
The neuroscience study, commissioned by MEC through leading neurological tracking technology company Neuro-Insight, succeeded in demonstrating the outward perception of people with whiter teeth in three common scenarios: job interview, social environment and dating.
Neuro-Insight recorded the brain activity of 100 study participants exposed to pictures of people with whitened and unwhitened teeth in the three different scenarios, and found that someone is 23 percent more likely to be remembered in a job interview with a white smile, while in a social environment, a man is 48 percent more engaged by a woman if she has a white smile.
Click to enlarge image.


Execution
Creators
To start this conversation, the campaign needed real content to give it credibility. MEC put Optic White into the hands (and mouths) of Australia's highest profile beauty video bloggers.
The reviews were overwhelmingly positive and gained massive traction with their respective communities. This activity alone moved Optic White's organic search to number one within weeks of launching into the market.
Influencers
From this solid foundation, MEC added scale with a campaign reaching over half of Australian women across TV, magazines and digital. But it wasn't simple ad placement.
The agency tapped into existing popular culture by partnering with the TV show Australia's Next Top Model (ANTM), using the contestants in Optic White creative, including TV and shopper marketing.
This also provided a source of content for Colgate's owned media – including an entire episode of ANTM dedicated to finding the Australian face of Optic White. Within weeks of this episode airing, the winning model also appeared in Optic White's magazine and outdoor campaign.
Experts
To add some credibility to the tooth-whitening-as-a-beauty-product claim, MEC brought to life the dramatic results of the neuroscience study in a series of online video clips tailored for dating, job-hunting and social verticals, hosted by respected Australian commentators.
MEC's research in dating showed that people were 40 percent more attracted to a whiter smile. Not even an eHarmony algorithm can beat that!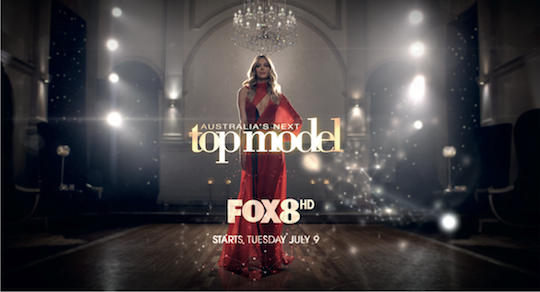 Results
MEC and Colgate proved to Australians that your smile really is your best accessory.
In its first four weeks of launch, Optic White smashed the ambitious 3.9 percent growth objective, instead reaching 8.6 percent – or 220 percent over the target.
It is now the number one brand in Colgate's portfolio and number one in the whitening category. Not bad for a one-year-old brand.
The brand's owned and earned video content delivered a massive 683,975 views, testament to its popular culture appeal. To put the campaign's achievement in context, this is three times the size of the top-rating TV program for women aged 18 to 39.
The video blogger program (the biggest to date for Colgate) drove Optic White product reviews to the number one position in organic search listings.