Unicef campaign features powerful animated storytelling of Syrian child's nightmare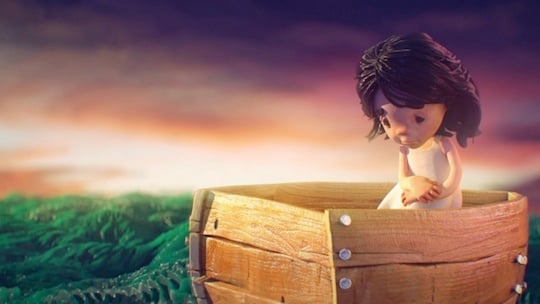 A powerful new animation from Unicef emotionally brings attention to the terrible situation facing millions of children suffering in the Syrian refugee crisis.
The two-minute video, 'Malak and the Boat,' tells the true story of Malak, a seven year old girl, attempting to cross the Mediterranean to escape the conflict in her homeland. Her boat is battered and beaten by strong conditions and a terrified Malak admits fearing she and her mother will drown.
The video is part of a series by Unicef and 180LA called 'Unfairy Tales,' which will continue to show true accounts of perilous journeys displaced Syrian children have been forced to undertake. A second video 'Ivine and Pillow' will be released in March to mark the five year anniversary since the beginning of the conflict in Syria.
Malak's story is effectively told through the animation, with ominous conditions and large waves a constant threat. At one point the treacherous ocean morphs into a gigantic octopus. While creative license has been used in the surreal scene, the octopus is symbolic of the treacherous conditions facing the
ill-equipped
party, and perfectly accompanies not only Malak's terrifying journey, but the campaigns tagline 'Some stories were never meant for children.'
The video ends with a live action shot of a happier Malak who, along with her mother, has since been reunited with her father and sisters in Greece. It gives hope for a happier future for Malak as she and her family go about rebuilding their lives, however, as she notes in the animation, she still misses her friends.
According to Unicef, two million children currently live as refugees in neighbouring countries or are on the run from the conflict. More than eight million children, both inside and outside of Syria's borders, require humanitarian aid as a result of the war.