UNICEF brand repositioning aims to address 70-year-old organisation's recognition issues
UNICEF has unveiled its global rebrand and 'for every child' tagline.
To mark the 70th anniversary of its founding, UNICEF has a new brand identity developed by Sydney creative agency Marcel.
The brand's new tagline 'for every child' aims to address an issue with recognition that was discovered in a recent worldwide survey, where the brand was recognised very well the world over, but less than 50% of respondents actually associated UNICEF with children.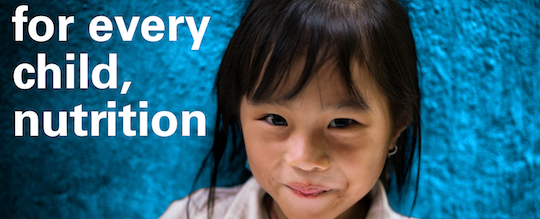 "This is one of the things we aim to address," says UNICEF chief of brand building David Ohana. "At a time when nearly 50 million children have been uprooted, more than half driven from their homes by conflict, UNICEF is needed now more than ever."
The brand repositioning is the organisation's first in over a decade.
"With UNICEF we visited some of the most impoverished places on earth," says Marcel Sydney creative chairman and founder David Nobay.

"We hope the rebrand and the short film we have created together highlights the very real and immediate needs of these children. Ultimately greater recognition will help UNICEF's efforts to raise awareness and much needed funds."

The new branding was introduced in New York yesterday and will be rolled out across the globe over the next year or two to UNICEF offices in 190 countries and territories.
"Ultimately we hope this exercise helps UNICEF attract new audiences, partners and donors – in support of our work for and with the most at-risk and excluded children," says Ohana. "Through this re-branding, our goal is to convey, in a powerful and distinctive way, what UNICEF stands for, in everything we do, in every country we work, in a way that is relevant to our audiences".
The team at Marcel led by David Nobay worked in very close collaboration with Paloma Escudero, David Ohana, Angus Ingham and Eric Dekoninck to develop the new identity, film and public service announcements.
Here's the previous tagline, as well as some historical imagery used by UNICEF.