Unilever and Fox strike landmark global ad deal for 'Touch'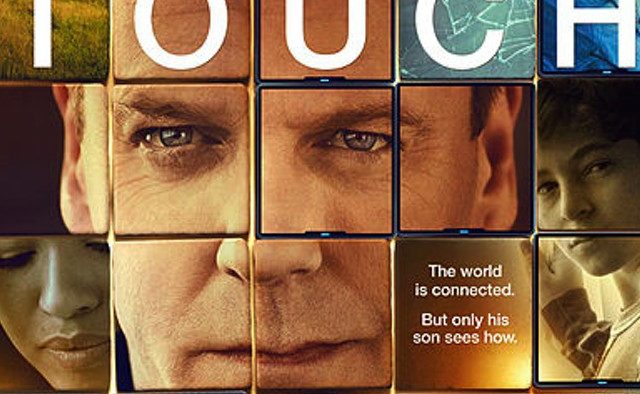 The new generation of smart TVs infiltrating our living rooms raises serious questions about the future of the advertising model traditionally associated with the small screen, but Unilever thinks it may have found the answer to this challenge in the form of a global partnership with Fox Studios.
The joint venture will see ad content integrated with the launch of a global drama series starring Kiefer Sutherland, launched in over 100 countries simultaneously.
According to Adweek, the move is a landmark advertising pact that will see Unilever advertising in more than 100 countries and a global marketing effort across Europe, Asia, Latin America and the US.
Touch, starring Sutherland as the father of an 11-year-old boy who can predict the future, will launch globally on March 19 backed by advertising for the consumer giant's Rexona brand deodorant products (called Sure in the UK, Degree in the US).
Fox's president of international television Marion Edwards says the new venture is intended, in part, to combat the issue of non-US fans accessing content via the internet before it airs on TV, due to US premieres traditionally occurring weeks or months ahead of the rest of the world: "People feel so connected now, and they can, via the internet, know exactly what's happening in the US," he tells Adweek.
"They can access episodes immediately after they air here. They can follow on Twitter. It's all part of this huge informational universe where everyone feels very up to the moment."
Senior VP of global media for Unilever, Luis DiComo, says Unilever was keen to leverage this connectedness as a megaphone to help them talk to a broader audience: "This type of global sponsorship enables us to connect and engage consumers around the world with one culturally relevant content platform."
"[The show] will touch all areas of the globe and have characters speaking in their native languages for authenticity, which was a unique approach and obviously quite relevant to Unilever."
Adweek speculates that launching shows in this manner could give TV networks a greater ability to capture ad dollars from global clients. Fox has hinted at creating a template from this experience to work with other clients on similar deals for certain regions or worldwide.
As part of the launch, Unilever will sponsor an international media tour involving Sutherland, exclusive online content from the show and a global Facebook page, rather than multiple regional pages for a single TV show.
Touch's tagline is 'The world is connected. But only his son sees how.'