Upswing in retail spend predicted as purchase intent skyrockets: study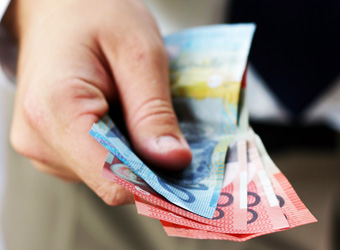 Intent to make major purchases among Australians skyrocketed at the end of last year, according to Nielsen, leading the research agency to predict an imminent upswing in retail spend.
More than one in two (55%) believed the next 12 months will be a good time to buy things they want and need when asked in quarter four of 2012 – a jump of 13% on the previous quarter – a study fielded in November found.
This rise in retail optimism comes despite languishing consumer confidence, a measure built from a range of indicators in addition to purchase intent. Nielsen's 'Global Survey of Consumer Confidence and Spending Intentions' study recorded a three point fall in Australian consumer confidence to 95 for quarter four of 2012, mirroring 'disappointing' results logged by Westpac-Melbourne Institute's 'Index of Consumer Sentiment' in January.
Nielsen's results point to renewed hopes for a positive retail environment in 2013, says managing director of Nielsen Pacific, Chris Percy. "Despite a slight drop in consumer confidence, the figures show a turning point in the financial stability of most Australians.
"The number of consumers signalling their intention to buy the things they want or need over the coming year indicates a shift to positive sentiment when it comes to consumer spending, helping retailers to breathe a sigh of relief."
Nielsen analysis shows that saving intention dropped by 1% quarter on quarter, which the researchers labels another indication of an imminent spending upswing, even though it's not a statistically significant change.
"Globally, we have seen a drop in savings by three percentage points, and Australia is following that trend," Percy believes. "Locally, retailers can breathe a sigh of relief as consumers become more comfortable with their discretionary spending. When asked how they will use spare cash after covering essential living expenses, one in four said they would buy new clothes and one in three intends to put their spare cash towards holidaying."
Australian consumers also continue to be confident in their job prospects, with close to half (44%) anticipating employment opportunities would be 'good' or 'excellent' in the coming year.
Overall, global consumer confidence saw a one-point quarter-on-quarter decline over the current period to 91 points, putting it two points higher than the same time in 2011.
Asia Pacific reported the highest levels of confidence overall, on 101, but still experienced quarter-on-quarter declines in eight of its 14 markets.
Europe continues to have the lowest consumer confidence levels, with a drop of three points to 71, while Latin America improved slightly to 96 and the United States fell one point to 89.
Of the 58 countries surveyed, North America posted the most significant decline in confidence over the past year, down 15 points to 71, while Greece continued to decline, reaching a lowly 35.
Consumer confidence levels above and below a baseline of 100 indicate degrees of optimism and pessimism.
Nielsen's 'Global Survey of Consumer Confidence and Spending Intentions' quarter four 2012 was conducted between 10 – 27 November -27, 2012, among more than 29,000 online consumers in 58 countries throughout Asia-Pacific, Europe, Latin America, the Middle East, Africa, and North America. Sample was weighted to be representative of Internet consumers.