US Kmart's 'Ship My Pants' ad to tip 12 million views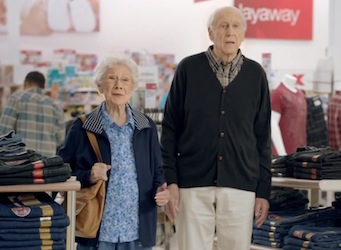 Another week, another viral YouTube sensation, this weeks medal for viral video hero goes to American Kmart, whose 'Ship My Pants' commercial is tipped to hit 12 million views today.
The ad was uploaded to YouTube on 10 April, and has quickly spread with its cheeky play on words becoming an instant hit with consumers. It has nearly 40,000 likes on Kmart's Facebook page and it has also inspired more than 30 related clips from fans.
The spot promotes Kmart's 'Shop Your Way' program, which lets consumers ship items they can't find in store to their homes for free. US media are reporting that Kmart first launched the ad online to gauge a response before committing the potentially controversial spot to television.
http://youtu.be/I03UmJbK0lA