Using social media to listen, learn and differentiate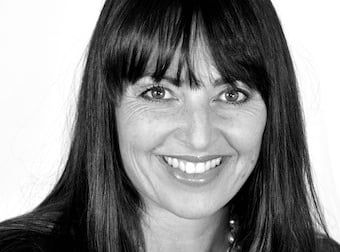 Social media has already made its way into the marketing strategy of many brands but there is still a long way to go until brands have harnessed its power to their full advantage. One aspect of social media people commonly struggle with, is using it to differentiate themselves from competitors in their industry.
The following guide is designed to give marketers an overview of useful strategies brands can use to stand out from the competition through social media tactics.
What should you be famous for?
Decide what you want the brand to be known for on social media. This decision should tie in to your broader marketing objectives so it shouldn't take you very long to narrow down the brand's area of expertise. For example, if you are selling tyres, you can choose to be known as the expert in tyres for sedan cars.
Find out who you're competing against
The next step is to find out which of the brand's competitors are known for the same thing. Once you know exactly who your direct competitors are, compare their social media efforts with your own. See what they are doing daily and weekly on each of their social media channels and which activities are generating the most engagement and feedback from fans. This will give you an indication of what you have to achieve.
Curate and create valuable content
Help the brand to be seen as a leader in its industry by curating and creating valuable content. You can aggregate a set of valuable content and then offer opinions and annotations.
Content curation is very simple to do – subscribe to all the newsletters of publications that speak to the brand's target audience. Find blogs which are relevant to your audience and add them to your Google reader to find new post updates.
To create valuable content write case studies, discuss current industry trends, discuss a particular topic that will resonate with your audience or ask some of your customers for positive testimonials.
Become good at listening and hearing
Listen. Look for questions people are asking about the brand and also about the industry in general. This way, you can find topics and issues people are interested in and then generate content relevant to those subjects.
Finding ways to contribute to the conversation meaningfully will not only position the brand as a leader, it will also allow you to understand your target market better. You can use existing FAQs, marketing materials, and PR materials to help in addressing the answers to these questions and then create a story that highlights the particular issue and how the brand's addresses these issues.
Use sites such as Quora or LinkedIn Groups to find people asking questions in the brand's industry or about the brand.
Source content from other experts
Use content from other experts to communicate valuable information. People tend to relate to content that comes from a 'deep source' within an organisation more than traditional press releases cranked out by a PR department. Also, consider reaching out to subject matter experts or spokespeople for possible content about the industry or about the brand's place in that industry.
Create an engaged community. Social media is about communication and building an online network of people who enjoy participating in discussions. To achieve this ask questions and encourage conversations – the more follower interaction you have the more you will differentiate the brand from competitors.
These tips should help you make a start on using social media meaningfully and to stand out from other businesses targeting the same audience as you. Once you have applied these strategies to your social media efforts, go deeper and learn as much about the brand's followers as possible. Remember consumer insights are the fundamental driving force of all your social media efforts.
Did you know: in each issue of the print edition, Marketing includes the very best opinion articles curated from our huge industry blogging community, as well as exclusive columnists writing on the topics that matter? Becoming a subscriber is only AU$45 for a whole year, delivered straight to your door. Find out more »