WA scoops PRIA awards, Tourism WA awarded top gong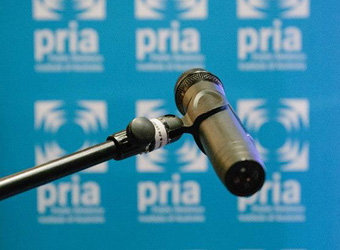 A campaign from Tourism Western Australia to leverage 2011's Commonwealth Heads of Government Meeting (CHOGM) in Perth won top honours at last night's Public Relations Institute of Australia's (PRIA) awards ceremony.
Presented at the World Public Relations Forum in Melbourne, PRIA's National Golden Target Awards (GTAs) recognised excellence in the public relations and communications industry across 16 categories, as well as awarding the inaugural Campaign of the Year trophy.
Tourism Western Australia's campaign, which used last year's Commonwealth Heads of Government Meeting (CHOGM) as an opportunity to promote the State of Western Australia to the world, won the top award, with Carolyn Bacher and her team named as the party behind the work.
"In every way this campaign was executed in a deft and professional way, with remarkable results", the judging panel commented.
Agencies to pick up gongs included Porter Novelli, in both 'consumer marketing – services' and 'public affairs' categories, Professional Public Relations, for 'low cost/ pro bono' and 'special events/ observance' work, Red Agency, for 'consumer marketing – products', Tsuki, for 'arts', Rowland, for 'public affairs', and Cole Lawson Communications, for 'issues management/ recovery communications'.
The other eight awards went to client-side campaigns, with WA-based talent dominating the night, picking up four awards in total.
Jim Macnamara, professor of public communication at University of Technology in Sydney, was awarded the inaugural Educator of the Year award, in recognition of his "enormous contribution to the public relations industry over many years".
The 16 GTA categories and top awards went to:
Campaign of the Year
Carolyn Bacher, Tourism Western Australia – 'An Extraordinary Commonwealth Heads of Government Meeting'
Educator of the Year
Jim Macnamara, professor of public communication, University of Technology, Sydney
Arts
Edweana Wenkart, Tsuki – MyState 'Breath of Fresh Air' (BOFA) Film Festival
Community Relations
Yasmin Standfield, City of Whittlesea – See Beyond Race social marketing campaign
Consumer Marketing – Products
James Wright, Red Agency – Vanish NapiSan Sponsors the White House Campaign
Consumer Marketing – Services
Fionnuala Maye, Porter Novelli – BrainyApp and FoodSwitch iPhone app launch media campaigns
Corporate Social Responsibility
Kim Pervan, Oakjee Port & Rail – Good Heart Mid-West Aboriginal Art Exhibition
Environmental
Julie Heath, Ergon Energy – Townsville Queensland Solar City
Government Sponsored Campaigns
Carolyn Bacher, Department of Premier and Cabinet Team, Tourism Western Australia Team – An Extraordinary Commonwealth Heads of Government Meeting
Marie-Louise Hunt, Australian Bureau of Statistics – Census 2011: The Western Australian Approach
Health Organisations
Samara Kitchener, NSW Food Authority – 8700 – helping NSW find its ideal figure
Internal Communications
Wendy Franklin, GESB – Deliver with pride campaign
Investor Relations
Alasdair Jeffrey, Rowland – Smooth take-off for Alliance Aviation IPO
Issues Management / Recovery Communications
Patrick MacDonald, Cole Lawson Communications – Patton's Big Gun
Low Cost / Pro Bono
Richard Lazar, Professional Public Relations – IQ2 Debate Series
Public Affairs
Sarah Golding, Rowland – Achieving social, environment and economic progress in an island community: sand mining and its benefits on North Stradbroke Island
Peter Kent, Porter Novelli – Fight Dementia
Special Event/Observance
Richard Lazar, Professional Public Relations – McHappy Day 2011