Weekend reading: Data-crunching, golf-hating, ice-cream-loving bear edition
Catch up on the week that was in marketing.
Marketing mag's editors have selected their top picks and must-reads from the past week of marketing opinion, interviews and case studies. Enjoy them – at your leisure.
BLOG: Data: your marketing GPS
by Patty Keegan, director, Digital Chameleon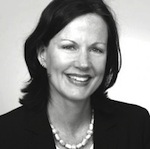 "This will hit the bottom line because you'll either spend less or your return on marketing investment will be higher. Even scarier, your marketing will get more predictive. Your data will point you in more lucrative directions. If your current market data is a compass, your future data analytics will be more like a GPS. Your marketing journeys will be faster, safer and cheaper."
INTERVIEW: He has no interest in golf
with Andy Lark, chief marketing and online officer, Commonwealth Bank

"Lark made headlines globally last year when he decided to leave a highly successful 14 years with Dell for the Commonwealth Bank following Mark Buckman's departure to Telstra. Banking seems a strange leap for a marketer with a pedigree of over two decades in the technology category, but it came down to a "soft and fluffy" reason: he wanted to make sure his kids got some "Down Under DNA" at the right age."
CASE STUDY: IAB Awards 2012 – Winner, Product Launch category
Cornetto Enigma launch for Unilever by Soap Creative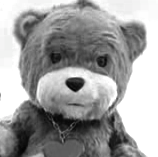 "The judging panel felt that the campaign had skilfully ensured that the Enigma Bear appealed to the equal male/female 18-30 target demographic, which was impressive in itself given the fact they were working with a large cuddly bear that may traditionally skew to the female audience."
and finally…
THE 60-SECOND NEWS WRAP – the week's most-read stories:
While the BBC attempted to punch holes in Facebook's marketing premise with its virtual bagel stunt, the Olympics emerged as the second most valuable brand in the world (behind only Apple) after an 87% increase in value since the 2008 Beijing Games, and mobile scored a win of its own with it now widely considered a top marketing priority as half of all retailers now use m-commerce. Meanwhile, Qantas, a brand with which Australia enjoys a love-hate relationship depending on which day of the week it is, launched a new social-centric accommodation booking site, Hooroo, while the causes that should presumably attract overwhelming social support – non-profits and charities – have been found to be dropping the ball when it comes to social media.