Westfield and Groupon partner to drive retailer sales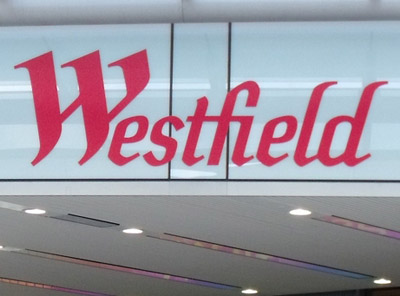 Two giants in their fields, Westfield and Groupon, have joined forces to bring shoppers deals from thousands of retailers via a group buying model.
'Groupon Powered by Westfield' will send subscribers weekly deals that can be purchased online or via Groupon's or Westfield's mobile apps. While the apps will allow users to purchase the deals from anywhere, they do not incorporate location-aware targetting which would enable deals to be served as a user enters a Westfield centre.
Launched today, the new group buying deals service coincides with Westfield.com.au's revamped 'deals and sales hub' and will allow retailers in its centres to list products with no upfront investment.
Director of marketing at Westfield, John Batistich, says the new service aims to drive more shoppers to Westfield.com.au and into Westfield shopping centres.
"The partnership with Groupon will enable shoppers to purchase deals from Westfield's best-known retailers and brands, with the confidence of knowing they are dealing with Groupon, the world's largest group buying site," Batistich says.
CEO of Groupon Australia, Tobias Teuber says, "The Westfield partnership will open the group buying deals market to a whole new world of highly sought-after products and services from trusted brands and retailers that Australians know and love."
Australians spent $498 million on group buying in 2011 (see our group buying infographic for last year's market wrap) and are expected to spend over $1 billion a year by 2015.
Senior research manager at Telsyte, Sam Yip, warns that 2012 will be a year of consolidation for the group buying industry and that some in the market will fold.
"With Westfield and Groupon you've got two giants, one of the biggest group buying sites in Australia partnering up with the biggest retail giant. [This] allows Westfield's retailers and brands to reach a highly engaged consumer base ready to spend online," Yips says.
Retailers on board for the launch include Hoyts, Escape Travel, Boost Juice, Salsa's Fresh Mex, Ed Harry, Ella Rouge Beauty, Queenspark, Hairhouse Warehouse and Westfield Stylist and Napoleon Perdis launch deal.
Commenting on Hoyts' involvement in the initiative, their chief commercial and development officer, Matthew Liebmann, says "Having Westfield as a partner in this service was a key motivator for Hoyts. Under this partnership, Westfield, along with Groupon, will be involved from the initial online sale through to the fulfilment of the offer at a Hoyts Cinema within their shopping centres.
"This further entrenches Hoyts' relationship with Westfield, while building trust in the service with our customers.
To celebrate the launch, Westfield and Groupon are hosting a $1 group styling session at Westfield Sydney for the first 100 shoppers who register for the deal.