Westfield: Showrooming not a threat, 2 in 5 shoppers 'reverse showroom'
The threat of 'showrooming' to bricks-and-mortar retailers is overrated, according to a North American Westfield executive.
Referencing research conducted by Vision Critical, Westfield's retail design manager Cory Surovek questioned the threat posed by the trend of inspecting products in store before buying online, and pointed out that often the process happens in reverse.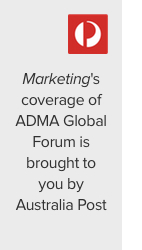 "You'd think we'd be terrified of showrooming," Sourvek said. "But more and more studies are showing time is better spent worrying about engaging customers from an experiential point of view than worrying about which channel they use to make their purchase."
Vision Critical's study, conducted among US, UK and Canadian social media users, found 41% engage in 'reverse showrooming' – researching products online before buying them in store.
"Showrooming is viewed as a huge threat to retailing," said Alexandra Samuel, vice president of social media at Vision Critical. "While 26% of consumers engage regularly in 'showrooming', 41% browse online and then purchase in stores – a practice we call reverse showrooming."
"Instead of feeling threatened by showrooming, retailers should study their customers' paths to purchase and use the insights gained to hone their online marketing efforts," Samuel suggests.
The findings show social networks help drive both online and offline purchasing. Top social networks, including Facebook, Twitter and Pinterest, drive as much in store purchasing as online purchasing, but affect purchasing behaviour in very different ways.
While Facebook leads the pack in motivating consumers to make purchases offline and online, the vast majority of individuals who purchase an item after sharing or liking it were already thinking of buying it.
In contrast, one in three individuals who buy items they have pinned or liked on Pinterest had not thought of making that purchase until they found the item on Pinterest, demonstrating that Pinterest is most likely to inspire spontaneous purchasing behaviour.
In both cases, the volume of sales driven from social to store may reassure retailers who worry about losing sales to online competitors, Vision Critical reports.
The study also found different product categories dovetail with different social media. Users turn to Pinterest for do-it-yourself projects, crafts and food and drinks. On Twitter and Facebook, technology is the product category with the most socially inspired purchases, followed by fashion and beauty.
Methodology: From February through June 2013, Vision Critical surveyed more than 5,900 social media users from the US, UK and Canada aged 18 years and over.