Which Aussie brands had the highest ad spend during the Olympics?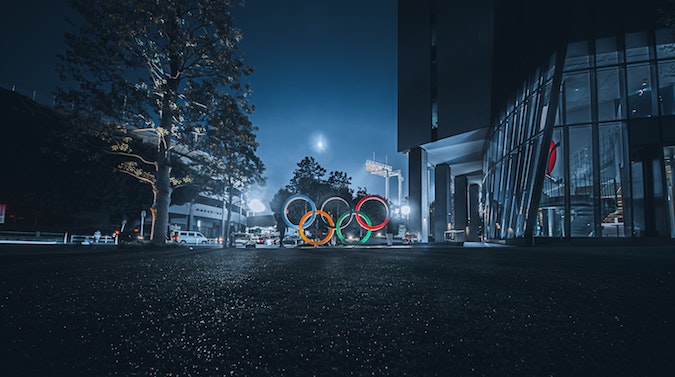 According to intelligence platform Pathmatics, Australian retailer Harvey Norman was the top spender, investing $55,040 in ad spend.
The Tokyo 2020 Olympic Games was one of the most anticipated Olympics in history. Post-pandemic and with travel restrictions still in place, there were doubts the Games would go ahead. Despite concerns, some Australian brands were committed to investing in sponsorship deals as well as digital ad spend.
Pathmatics reported that the following ten brands put the most dollars behind ad spend:
Harvey Norman 

Seven West Media

International Olympics Committee (Olympics Games Toyko 2020 official video game)

Sensibo Inc.

GoDaddy.com

ING Group

Amnesty International Australia

The Coca-Cola Company

Roborock Inc.

REA Group
Time period: July 1, 2021 – August 1, 2021. Ad spends are estimates across desktop and mobile display and video, and Facebook.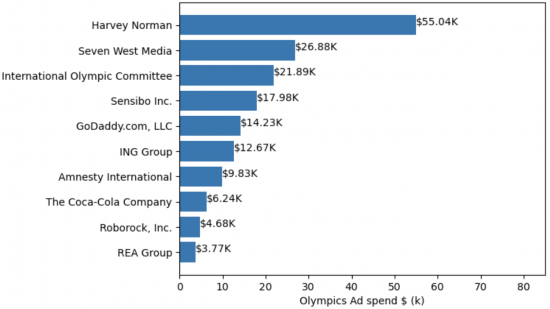 Eugene du Plessis, Pathamtics regional director, says: "With so much uncertainty surrounding whether The Tokyo Olympics 2020 would go ahead, many brands were reluctant to get involved. However, this proved to be the golden games for Australia, matching our nation's best performance for gold medals since the 2004 Olympics in Athens. The brands that stuck with Australia – such as Coca Cola and GoDaddy who are Australian Olympic Committee partners – have certainly reaped the rewards.
"With spectatorship entirely virtual this year, more people than ever tuned in digitally to watch the Games, unlocking new opportunities that brands can tap into for the upcoming Paralympics."
Photo by Ryunosuke Kikuno on Unsplash.
Found this article interesting? Read about the value of athletes as influencers.