Why you should be thinking mobile first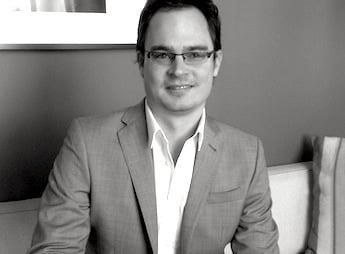 Smartphones and tablets have become our first screens for communication, entertainment and discovery. They are the first devices we reach for in the morning and the last we interact with before we fall asleep. With these new mobile screens in our lives we are reading news, playing games, looking for local information, researching products, making purchases and engaging with ads – whenever and wherever we like.
The term 'mobile first' has been floating around the industry for a few years now. Digital innovator Luke Wroblewski likely coined it in 2009, but it wasn't until Mobile World Congress in February 2010 that it was well and truly thrust into the mainstream vernacular when Eric Schmitt announced it as Google's new doctrine for the future.
So what do we mean when we say you should be thinking mobile first?
On the simplest level, mobile first is about considering the implications of consumers interacting with the smaller screen – i.e. the smartphone – before you scale up to tablets, desktops and beyond. By considering the needs of our most accessible devices first we are able to do away with a lot of unnecessary design and refocus on the changing demands of a more mobile consumer.
Why is mobile first relevant in Australia? To me this is the easiest question to answer, because as consumers, we are already thinking mobile first. According to Kantar and IPSOS, Australia is significantly outpacing the US, UK and Europe in the adoption of smartphone technology. Well over half of Australians own smartphones and 2.6 million use tablets.
More importantly we are using these devices in ways that evidence the nature of things to come. According to IPSOS, 94% of us have researched products using smartphones, 86% of smartphone users look for local information on their phone and 28% have made a purchase through their device. When you combine our unquenchable thirst for immediacy with the adoption of near-field communication (NFC) and the emergence of the digital wallet, mobile commerce is set to revolutionise how we transact forever.
For brands the numbers say it all with research across the globe finding that mobile ads are getting higher cut through in terms of views and active participation rates, with 87% of smartphone users recorded noticing mobile ads. Media Mind Technologies data shows us that mobile ads drive five times the purchase intent of desktop ads and four times the brand favourability.
As a guiding philosophy mobile first needs to be applied across the entire digital space. Whether you're designing a new web presence, launching a new product, planning a marketing campaign or engaging a creative agency, thinking mobile first is critical.
There will be times when mobile seems less relevant or not relevant at all: when you're unsure if your customers are mobile users, or may prefer not to engage with you via a mobile device. But mobile first still applies.
Soon all of your customers will pick up their smartphone and expect to find your brand, and enjoy a better user experience with more features than on their desktop. Your customers are already thinking – and using – mobile first, so it needs to be your new mantra.
We need to focus on where they are, what they are trying to achieve, and what is important to them in that moment. How do your customers engage with their mobile devices? How can you insert your brand into that experience in a compelling and captivating way?
When you start thinking about this, you realise the wealth of opportunity present in a mobile experience. Location. Context. Social. Always on. Always with you.
Mobile first forces us to strip away irrelevant content and features. Instead – with this wealth of new functionality and insight into customers – you first and foremost build the ultimate user experience. You are freed from the constraints of a desktop system. Mobile first is a far more free and creative approach.
Brand owners should think about the way their customers currently engage with mobile devices, and how that crosses over with the way they engage with your brand. Are they playing games? Searching for product information? Watching and sharing video clips? There is research available, but it can be worth commissioning more due to the rapid growth and evolution of mobile and its capabilities.
Agencies need to train up their teams on mobile design and marketing tactics. They need to ask clients how their customers are engaging with smartphones and tablets. Mobile thinking should be incorporated at the beginning of every campaign.
Web teams should familiarise themselves with the idea of responsive design. This essentially means producing the optimal user experiences for different use cases in one design framework. Designers need to make a transition from creating for desktops and laptops to mobile devices.
According to application analytics firm Flurry, consumers spend 23% of their time on mobile devices, but brands spend just 1% of their media budgets on mobile. There is a huge opportunity there, and it can only be fully grasped by thinking mobile first.
By 2014, mobile internet access will surpass computer-based access.  Smartphones already outsell desktop computers. Tablet shipments are tipped to double every two years.
Unlike desktops, mobile devices are ubiquitous in time as well as place.  You don't always carry your PC around, but your smartphone is welded to your hand 24/7.
It is a mobile world. And you should be thinking mobile first.