Winners of 2012 Victoria Awards for Marketing Excellence revealed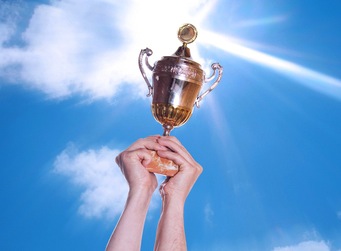 The Australian Marketing Institute (AMI) has named Victoria's best marketing campaigns, revealing the winners of the 2012 Victorian State Awards for Marketing Excellence at a luncheon in Melbourne.
Fairfax picked up two awards – one in the brand extension category for its Sunday Age City2Sea activity and another for its sponsorship of the 2012 Melbourne Food and Wine Festival.
Ogilvy Melbourne, in the consumer insight category for 'Puma Love Run', and Grey Melbourne, in experiential and brand experiences for 'Blood Oath' were the only agencies to pick up awards under their name. The rest of the awards went to client side marketing teams.
CEO of the AMI, Mark Crowe, congratulated entrants and winners for "their contribution to a very competitive 2012 Awards for Marketing Excellence… I wish all Victorian winners the very best at the national awards in October."
The full list of winners:
Brand Extension: The Sunday Age 'City2Sea', Fairfax Media
Brand Revitalisation: 'Lauriston gave me', Press Play Creative Marketing
Consumer Insight: 'Puma Love Run', Ogilvy Melbourne
Education: 'That's My Preference' campaign, La Trobe University
Experiential and Brand Experiences: 'Blood Oath', Grey Melbourne
Marketing Communications (Business to Business): 'WorkHealth', WorkSafe
Marketing Communications (Business to Consumer): 'Fixed Rate Smile Power', Momentum Energy
New Brand, Product or Service Launch: 'Cornish College; A School Reborn through the power of Marketing', Cornish College
Social Marketing: 'Are you a road user or abuser?', VicRoads
Sponsorship: '2012 Melbourne Food and Wine Festival', The Age