WSJ: Apple to 'erase the distinction between live and on-demand TV'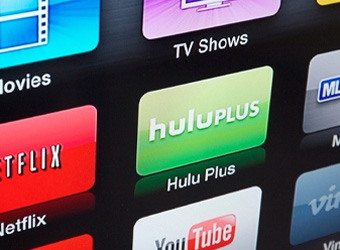 The Wall Street Journal has continued its reports on Apple's television plans, indicating that a set-top box with an iOS-like interface and cloud-based DVR functionality could be in the works.
Earlier this week, WSJ reported that Apple has been speaking to US cable operators about the possibility of allowing consumers to use an Apple device with set-top-box functionality to watch live television and access other content.
Now, a new WSJ report has suggested that the rumoured set-top box will provide the user with live television as well as on-demand services, with an iOS-like user interface and advanced cloud-based DVR functionality designed to "simplify accessing and viewing programming and erase the distinction between live and on-demand content".
Sources have told WSJ that the set-top-box will use iOS icons, and will allow users to start a television show at any time, using cloud-based live-streaming DVR capabilities.
Apple is also hoping to give viewers access to all episodes of television shows instead of a limited amount offered by most current providers, according to the report.
Users may also be able to share TV shows though Twitter with the integrated social network features. Apple also wants users to be able to access content from the box on iPads and iPhones, possibly using AirPlay technology.
The WSJ's report suggests that Apple is now more interested in developing a set-top-box than the widely speculated television set, though "two people briefed on the matter" did tell the Journal that the technology Apple is in talks with cable operators about could ultimately be embedded in a television.
Originally published on Marketing's sister site Macworld.