XXXX Gold picks up Cricket Australia partnership after CUB's departure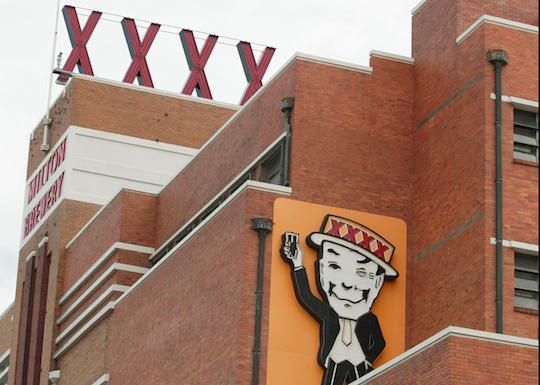 Lion's mid-strength XXXX brand has signed a four-year sponsorship partnership with Cricket Australia.
After CUB ended its 20-year partnership with Cricket Australia, Cricket Australia has announced XXXX Gold will take over as sponsor.
The deal will see Lion beers stocked at all Cricket Australia functions and with designated signage at stadiums. For the first time, the partnership will not include branding on player uniforms.
The four-year partnership will begin on 1 July.
"Lion is one of Australia's largest food and beverage companies, with quality products and a well-deserved reputation for corporate responsibility," says Cricket Australia CEO James Sutherland.
XXXX Gold is the top selling mid-strength beer in Australia.
"Mid-strength beers are a popular fixture in stadiums and other venues around the country and we are proud to bring the number one mid-strength in the country, XXXX Gold, to cricket fans to enjoy responsibly," says Ben Slocombe, marketing director at Lion.
"Lion has invested for decades in mid-strength beers, which provide consumers with credible options to moderate consumption. Today one in four beers consumed in Australia is lower than full strength," says Slocombe.
Lion's position as 'Gold Partner' of Cricket Australia and the Australian men's team will not include naming rights for the men's team, test series and one-day international series as it did with the previous CUB partnership.
These branding partnerships are being negotiated separately and, according to Cricket Australia's statement, "are well advanced and will be announced as they are concluded."
The announcement that VB had ended its sponsorship of Cricket Australia had many lobby groups – such as the Royal Australian College of Physicians and the National Alliance for Action on Alcohol – hopeful that Cricket Australia would not seek another liquor brand sponsor.
The groups are concerned that alcohol advertising in sports events and broadcasts is influential on drinking culture and behaviour, particularly among young people.
While the groups would no doubt be disappointed, then, that Cricket Australia has picked up a replacement beer sponsor, the fact that the partnership will not include branding on player uniforms may be some consolation.