You can prove anything with statistics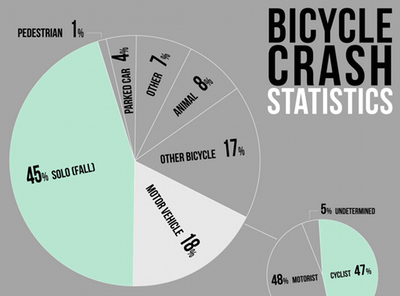 This article first appeared in the November 2010 issue of Marketing magazine.
I enjoy hearing back from readers and receiving emails debating some of my commentary and others contributing some interesting viewpoints. By far the most common request, however, is for some mobile stats and facts to support a pitch, proposal or campaign brief. So here is the latest compilation of some pertinent facts and figures along with their source.
Before diving into a page of numbers, there are several important things to understand when reading, analysing and using statistics on mobile phone usage:
There are significant geographic differences in technology, functionality and overall consumer behaviour driven often by price and availability. This is most evident, for example, when looking at mobile internet statistics. I could show you stats reflecting that 75 percent of consumers use their mobile instead of a PC to search the internet. In Australia and the US that isn't valid, but in Samoa and Fiji it is, because PC penetration rates are very low. Data is cheaper in the US than in Australia, which impacts online usage stats as does the success of mobile coupons in Vanuatu where MMS is not supported on most handsets. Take care to ensure stats you are relying on are relevant geographically.
Australia has a penetration rate exceeding the population when it comes to mobile devices. A stat like 'only 30 percent of the consumers go online every day' needs to be in context as, for example, 15 percent of the phones can't go online, 15 percent only have basic WAP support and 10 percent don't have data capabilities. So in reality the 30 percent is wrongly calculated, as it's taking into account the entire mobile population instead of only the online capable and connected population. The most important example of this is when looking at the iPhone. It may only be a relatively small percentage of the overall mobile population in Australia, but in many of our campaigns it has represented anywhere from 30 percent to 60 percent of the respondents. Don't take all stats on face value, as they may be misleading based on source data, sample space and what's being used as the baseline.
Terminology can vary, with the most obvious being MMS, which is also referred to as PXT messages, picture messages, media enhanced SMS and even multimedia text! The less obvious surrounds the use of the words 'mobile application'. Many of the leading mobile applications are in fact mobile websites with on-device shortcuts. Care needs to be taken when using stats relating to mobile applications to ensure you understand if it is a true on-device application, which means it's downloaded and installed or in fact a mobile application website.
The sources
There are some excellent sources of statistics that have been drawn upon in this article. Many are US- or UK-based reports, however, and, as mentioned, need to be 'regionalised' in terms of how they apply locally. An excellent source of deep research is Paul Budde Communications here in Australia and especially his latest report 'Australia – Mobile Communications – Statistics and Forecasts' released in September 2010 and 'Australia – Mobile Broadband Market' released in July 2010. While not specific to mobile marketing the depth and quality of content is well worth the read.
Other great online sources include:
Subscribers
Mobile penetration rates are now exceeding 110 percent and will continue to grow, especially with many consumers now having a work and a private mobile service. Add to that additional services for iPad and we could be seeing a penetration rate of over 120 percent by the end of 2011.
Even more interesting is that the median device age is now less than three years old. What this means for marketers is that there is now a greater chance of reaching your entire target audience using mobile over PC or letterbox pamphlets. And, of course, mobile is direct (personal), immediate and relatively uncluttered by spam/junk mail. In addition, the use of advanced multimedia technologies like MMS delivering a more compelling consumer experience can now be adopted without fear of only reaching a small percentage of users.
With around seven million subscribers, VHA (Vodafone Hutchison Australia) is still deep in the process of integrating the operations of 3 and Vodafone following the 'merger', but is expected, in 2011, to start growing its market share with some aggressive activities. Telstra still leads with 10 million subscribers followed by Optus on eight million.
The most important take-away from these figures: make sure your mobile partner is telco agnostic, as your target audience will be spread across all networks, so a focus on a single telco will deliver below average results.
Handsets
Nokia still dominates the handset market with around 40 percent market share. This domination is predominantly at the low end of the market, however, with the 'iPhenomenon' seeing vendors like HTC and Apple dominate the sophisticated consumer. BlackBerry still maintains an executive niche, but is being rapidly eroded by the iPhone and Android devices. According to Australian Mobile Telecommunications Authority, by the middle of this year there were nearly 4.5 million 3G handsets. IDC says that over 48 percent of handsets are now smartphones with four million shipped in 2009 alone and, according to Frost and Sullivan, 62 percent of all mobile phones will be smartphones by 2015.
These stats highlight how you need to appreciate that any target consumer likely to respond and engage in a mobile execution will potentially be on a 3G connection with a smartphone, and that mix could be spread from iPhone to HTC with a sprinkle of Nokia and BlackBerry and maybe some LG. Branded content, including mobile websites, needs to be created to suit all these devices: some landscape format some portrait, no Flash, touch screen with and without stylus support and images from 256K to 16 million colours. When delivering MMS or mobile websites, make sure your mobile partner can leverage a device database and transcode or convert content to suit specific handsets to ensure the best experience per consumer. A one-size-fits-all strategy will not work!
Over the last 20 MMS campaigns run by Third Screen Media, the iPhone has ranged from 30 percent to 60 percent of the devices in use. Consumer coupon and loyalty executions tend to see high rates of iPhones, which, despite an overall relatively small market share, dominate among consumers likely to engage and participate in mobile initiatives. Another handset dominating among participants of mobile campaigns is the HTC/Android.
Mobile data
According to Ericsson, mobile data first exceeded voice traffic back in December 2009 and continues to grow exponentially. Data rates, while continuing to drop, are still high. Unlike fixed line, mobile broadband has a capacity limit constrained by available spectrum. In the UK, for example, in September this year, unlimited mobile broadband data plans ended and in some countries like Japan data rates are now increasing. In Australia we have a long way to go, but the important part of this fact is to ensure all mobile multimedia services (MMS and mobile websites) are optimised for size – don't rely on the handset to resize images and videos etc. Minimise bandwidth of the communication and it will download faster, cost less and provide a better result for the consumer and the brand!
Mary Meeker of Morgan Stanley says that the world is currently in the midst of the fifth major technology cycle of the past half century. The first was in the 1960s with mainframes, then there was the mini-computer of the 1970s and the desktop internet era of the 1980s. She states that the current cycle is the era of the mobile internet. She predicts that within the next five years: "More users will connect to the internet over mobile devices than desktop PCs."
According to Pew Research, 33 percent of mobile phone owners (in the US) now access news on their mobile. In a Sensis survey, nearly 50 percent of consumers under 30 use their mobile for internet access. Interestingly, there are still 25 percent of respondents over 40 using their mobile. These usage rates are expected to grow faster than ageing to the levels exceeding 80 percent for under 50-year-olds by 2015, in line with the Morgan Stanley report.
These figures, along with the smartphone growth, provide startling evidence of a new thinking needed for digital executions. Websites littered with Flash and bandwidth sucking multimedia objects will alienate upwards of 50 percent of a site's target audience. Tools like modapt will be standard kit for agencies turning websites into mobile friendly environments for the consumer. These high bandwidth websites are still critical in delivering entertaining, engaging and rich experiences for those consumers on PCs wishing to feast on content. But they need to be linked and synchronised with a mobile version delivering the snack for mobile users – an ever-increasing challenge with continued diversity in mobile formats and specifications.
Social networking
The value and benefit of an integrated campaign leveraging social networking platforms is rapidly becoming a standard component of every online strategy. The ability to leverage these mediums can change a campaign from mediocre to spectacular in respect of consumer engagement. A Computerworld report predicts that by 2012 there will be nearly one billion mobile social networking users on such platforms as Twitter, MySpace and Facebook.
Bringing these mediums not only into the digital strategy, but also within the realm of mobile can deliver results far exceeding the ROI in any other format. The power of social networking platforms can almost be validated by the number of organisations now employing specialist resources focused entirely on working the medium and maintaining currency of information, as well as it being a new customer touch point delivering significant savings and benefits over call centres, mail outs and sometimes ageing web content. According to a recent employment study in the US, the demand for specialist social networking positions far exceeded any other technology role in the first half of 2010.
According to Cone Inc, 53 percent of online (including mobile) users in the US believe brands should have a social networking presence, with over 30 percent communicating with brands via the medium.
Mobile budgets
The average mobile marketing budget is growing by 26 percent per annum according to a survey by the Mobile Marketing Association. With marketing budgets down by as much as 70 percent in 2009, mobile marketing budgets grew at a rate of 26 percent representing a US spend of $1.7 billion in 2009 and on track to achieve almost $3 billion by the end of 2010. In Australia, the adoption of the mobile channel and allocated budgets are on average 50 percent lower than in the UK and US. Despite being a leader at the consumer level with the adoption of mobile, the appetite from the consumers is in many regards still being untapped.
Mobile ticketing
A report published by Juniper Research on mobile ticketing stated that some 15 billion mobile tickets will be in use by 2014. And that's only the beginning of an industry that's poised for significant growth, according to Juniper. With significant steps forward in scanning devices, UMD here in Australia predicts that the majority of major venues will be able to support mobile ticketing using standard access control systems by the end of 2011.
UMD further states that the new technology with which it is working includes the ability to read plain text message tickets as well as MMS barcodes and even two-dimensional codes like QR. Many consumer sectors are starting to see the benefits in mobile ticketing in being able to communicate prior to events, send reminders, upsell and then engage in post-event interaction with the ticket holder, selling merchandise and promoting the next event – a level of contact with a customer that promoters and venues have never before been able to achieve.
Not surprisingly the transport segment has led the way with many airlines around the world now supporting mobile ticketing in some form. Add to that train tickets in Europe and bus tickets in Canada and we are set to see mobile ticketing rapidly becoming mainstream, especially with the integration of scanning and image technology in standard devices; venues no longer need to buy or rent special devices to support mobile.
Coupons, vouchers and loyalty
A survey conducted by miBuys reflected some interesting trends in the acceptance of mobile coupons and vouchers. It's important to appreciate that its survey was in many regards self-selecting and only polled females. Here are its findings, however (which tend to be support by many other surveys):
85 percent use the mobile internet (internet) almost daily
70 percent expect their mobile internet usage to increase in the future
84 percent have noticed mobile advertising
57 percent have clicked on mobile advertising
67 percent are interested in receiving mobile coupons or vouchers
93 percent are always on the lookout for bargains, and
93 percent like being up-to-date with new technology.
IHOP in the US explored mobile coupons and quickly achieved a 10 percent redemption rate delivering an ROI far exceeding any other initiative. Over the course of the six-week campaign, Sprite sent 4531 coupons to mobile phones with 1279 redeemed against the free bottle of Sprite, giving a redemption rate of 28 percent. The use of MMS for coupons and vouchers appears to achieve between 35 percent and 200 percent higher redemption rates with a well-worded two- or three-part SMS at least doubling the normal impact of a short 160-character SMS.
According to Sydney-based mobile loyalty company Centryc, the use of mobile and MMS for retail loyalty has the ability to reduce communications costs with members by upwards of 70 percent, while improving interaction and conversion by over 300 percent, as compared to traditional card-based mail systems. The immediacy and 'brand in the hand' features of mobile make it the perfect loyalty platform, especially when integrated with POS (point of sale) and CRM (customer relationship management) systems.
There is a wealth of statistics in the market – often complicated due to the sample space of the audience. Surveying 200 people in a regional seaside town should not be used to extrapolate the trends of a nation. In addition, many surveys are conducted online, thereby also self-selecting the results and skewing the data. Having said that, there is a wealth of sophisticated and experienced research firms now adopting mobile as a focused channel. If you need stats or facts for a particular brief or for a specific client, then sites like www.mobilemarketer.com are an excellent start; or drop me an email and I can supply what I have or point you in the right direction. But, as with all stats, look into how they were gathered, sample space size, geography and all the bias within the process.
Homepage image courtesy of SLO Country Bicycle Coalition, via Flickr