You know that former Zara exec Myer poached? Zara's never heard of him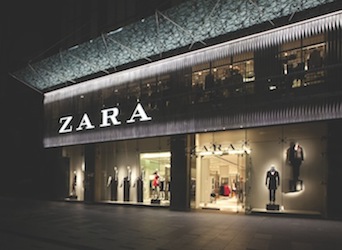 Myer is red faced after being forced to fire Andrew Flanagan, a new executive recruit who fabricated details of his CV.
As we reported last week, Myer announced to the ASX that it had made a number of new hires to executive positions, including Andrew Flanagan's appointment as group general manager strategy and business development.
Myer's announcement listed one of Flanagan's previous roles as "managing director and vice president Asia Pacific, Inditex Group."
The problem, however, is that part's not true.
A statement received by Marketing from Inditex, which owns Zara, today disavowed all knowledge of Flanagan, saying:
Group Zara Australia, the affiliated company of the Inditex Group in Australia, would like to clarify that Mr Andrew Flanagan was not part and has never been employed by the company as reported recently. He has not held the position of managing director and vice president for Asia Pacific.
Fairfax's Financial Review is now reporting that Flanagan has been fired, less than a week after being officially welcomed.
At time of publication Marketing had not received a response from Myer to its phone messages.