Your contact centre's impact on customer experience
The challenges for the contact centre can be opportunities for the marketing team as customer experience becomes the competitive differentiator, writes Adam Clark.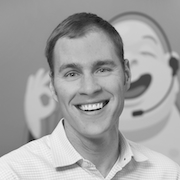 When it comes to organisational success and long-term growth, one of the most important elements is customer satisfaction and loyalty. Marketers around the world are analysing vast tracts of data for insights into how to improve this element.
There is one department within almost every organisation that marketers can turn to in order to provide the greatest return on investment (ROI) on customer satisfaction and loyalty – the contact centre. While it hasn't traditionally fallen within the marketing team's remit, the modern contact centre has been identified as having the greatest impact on the customer experience, while also being the hub of rich customer insights and robust data on their preferences and behaviours
Customer support centres (or contact centres) worldwide are often viewed as a 'necessary evil'. Customer tales of receiving wrong information, a lack of empathy or even verbal abuse embody everything that is wrong with customer service. As a result, the few organisations that consistently provide great service have been elevated to stardom, amongst them Virgin Australia, Amaysim, The Good Guys and The Iconic.
Customer support centres form a vital link between an organisation and its customers and should be seen by marketers as an important asset.
Customer satisfaction – the numbers game
Marketers must place a concerted effort in driving exemplary customer service. As the contact centre enhances its ability to provide distinguished service, organisations can expect to see improvements in customer retention and an increase in customer advocacy.
As a primary factor in driving customer satisfaction and loyalty, it is essential for the contact centre to have formal methods for measuring customer satisfaction (CSAT). Alarmingly, the findings of a recent study jointly conducted by the International Customer Management Institute (ICMI) and Zendesk that explores the challenges contact centres face today showed at least 20% of contact centres have no formal way of measuring CSAT.
Customer satisfaction can be measured through a variety of methods such as traditional transactional CSAT and Net Promoter Scores (NPS) to get a comprehensive Voice of the Customer (VoC). The effectiveness is maximised when measured in the same channel as the contact – whether that be phone, email, social media or even within an organisation's mobile device app – and is offered as close to contact ending as possible.
Formally measuring customer satisfaction is an important way of measuring the contact centre's ability to contribute to the marketing mix and profitability of the organisation, but it isn't without its challenges. In an ideal scenario, your customer service platform would include access to a robust toolkit for gathering customer insights, including proven survey capabilities.
Delivering insights that enable strategic decision making
As the organisation's hub of communication, the contact centre has the potential to be loaded with rich customer insights and robust data on their preferences and behaviours. Almost everything and anything that an organisation could want or need to know about their customers can be gathered and harnessed to drive improvements, innovations, and long-term customer loyalty.
Data helps marketers develop more effective campaigns. Having a better understanding of what customers need and want and ensuring that marketing efforts target the best prospects can improve response rates, reduce relative marketing costs, and help the organisation boost market share.
Despite the growing popularity of data and analytics for customer satisfaction and loyalty, ICMI's research indicated that most organisations have barely skimmed the surface of these data gold mines.
It may seem counterintuitive for organisations to neglect the powerful insights at their fingertips, but system complexities, information inundation, and lack of an intentional approach to gathering, analysing, and sharing it all has proven difficult for contact centre leaders.
ICMI's research revealed that while many contact centres (70%) use the data they generate to improve efficiencies in the contact centre, fewer use it to improve consistency of the customer experience (60%), and less than half of the contact centres are sharing these insights with other parts of the organisation.
The challenges for the contact centre can be opportunities for the marketing team as customer experience becomes the competitive differentiator.
Providing a high level of value to the organisation requires a focus that goes beyond simply providing efficiency or even customer satisfaction. Savvy marketers can work as a strategic ally of the contact centre, gaining deep and actionable customer data and turning the contact centre from a cost centre to a profit centre for the organisation.
Adam Clark is regional VP of sales for Australia and New Zealand at Zendesk.