Connecting through online video: webinars, Periscope and Google+ Hangouts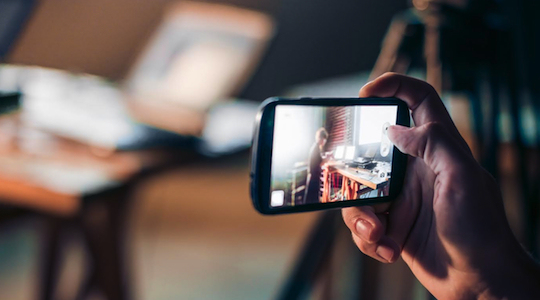 Kylie Ora Lobell shares some tips on how to get the most out of online video.
Online video usage is growing at an exponential rate, and it shows no signs of slowing down.
According to HighQ, online video makes up 50% of all traffic from mobile devices, and 78% of people watch videos on the web every week.
Aside from releasing pre-recorded video content, you should also tap into the power of live video for your marketing campaigns. Live video brings you face to face with your customers and lets you forge a deeper connection with them.
The following are four methods and platforms you can use to create and sustain these meaningful relationships with your audience members.
Host a live Q and A with influencers
Your audience has questions about certain niches. To answer them, you can host a live Q and A with influencers in your niche. Not only will you audience want to connect with influencers, but these influencers will share the video with their audiences as well and increase your reach.
For this purpose, try Blyve, which allows you to have Q and As with more than 1000 people. It comes with moderation, so you can immediately ban any problem users, and you can add questions and content from Twitter, Instagram, YouTube, and other social media sites to your live event.
Teach your audience using a webinar
As a marketer, one of your main objectives should be to produce informative content for your audience. An excellent way to engage and educate them at the same time is to host a webinar in which you teach your audience something new.
You can host a webinar on a platform like ClickMeeting, which allows you to brand your video page, include moderated and private chats, and share your screen. In your webinar, don't be overly promotional. Teach your audience about a topic they'd be interested in and not about one of your products. They don't want to be sold to; they want to learn something interesting.
Hold a live video podcast session
If you already host a podcast or you'd like to start one as part of your marketing initiatives, integrate live video as well. By doing this, you can show a glimpse as to what goes on at your company and humanise it for your listeners and viewers.
A top-of-the-line live video service is UStream Demand, which is built for marketers. It collects leads and exports them to your database, and can even promote your live feed using its LiveAd function. LiveAds can be live or recorded video that appear within standard display ad units and encourage people to click on the video.  
Host giveaways while streaming
Some of your audience members won't tune into a live video unless there's something in it for them. If you announce that you're doing a giveaway, they're going to be more likely to watch your stream.
You can give away your more expensive products, offer private chats with your company founders, showcase a chance to tour your facilities, or provide prizes that your target audience might enjoy.
A no-fuss, no-hassle platform for this is Periscope, which allows you to stream from a mobile device. It comes fully integrated with chat, so you can answer any questions your audience members might have, as well as capture their excited reactions when they win. The latter is great PR for your company.
Have you used live video to talk with your audience and customers? What worked for you? Let us know in the comments section below.