Your marketing quote and niche ad option of the day – 23 May 2012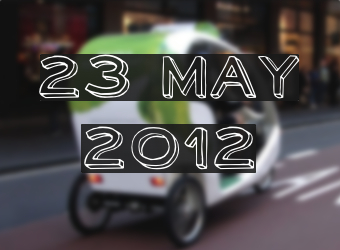 "The business that considers itself immune to the necessity for advertising sooner or later finds itself immune to business."
– Derby Brown
Each weekday in May we'll bring you a niche, alternative or emerging advertising option that perhaps won't appear on your research and data reports but highlights opportunities that can add reach, impact and value to your marketing and advertising mix. Your niche ad option for 23 May is:
Moving/mobile advertising
There's a large range of moving mobile and transit media options available to marketers – from advertising on public transport, trucks (and utes) to car wraps and moving billboards. Peda-Pod is an example of a mobile media vendor which offers eco-friendly bike-driven mobile billboards. These unique mobile billboards can appear across CBD and metropolitan areas.
Powered by: