TV holds its own against smartphones and tablets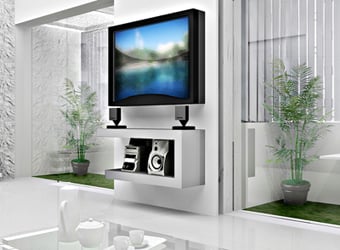 Despite smartphone penetration of around 50% and tablet uptake of 15%, time spent watching video on traditional TVs continues to grow, according to the latest Australian Multi-Screen Report.
Australians spend around 100 hours a month watching traditional TV, an increase of 1.2% year-on-year, meaning that of all the video content watched 96% of it is consumed via the humble TV.
However, video viewing via PCs and smartphones is growing rapidly and according to the research, conducted by OzTam and Nielsen, is expected to chip away at the dominance of TV.
Matt Bruce, managing director of Nielsen's media group, says the fast adoption of smartphones and tablets is broadening the viewing opportunities of TV across multiple platforms. Nielsen forecasts tablet use among online Australians will more than double this year to 39%, while smartphone ownership is expected to reach 64%.
"The rapid rise of these devices and new technologies is further extending Australians' TV viewing opportunities," Bruce says.
The greater access of video through TV is put down to the increased choice afforded by digital TV, now present in 96% of households, and personal video recorders (PVRs), found in 47% of homes.
Across all devices, time spent watching video grew in quarter one of 2012. PCs were the next most common source of video watched, with an average of three hours and 15 minutes spent watching per month, up from two hours and 7 minutes in quarter one, 2011. Via smartphone, users spent an average of one hour and 20 minutes per month watching video, up from 35 minutes a year ago. Time spent watching video via tablets was not reported, but the practice has grown from just 2% of the total online population at the end of 2010 to 5% by the end of 2011.