Youth foundation UnLtd is seeking board members with marketing experience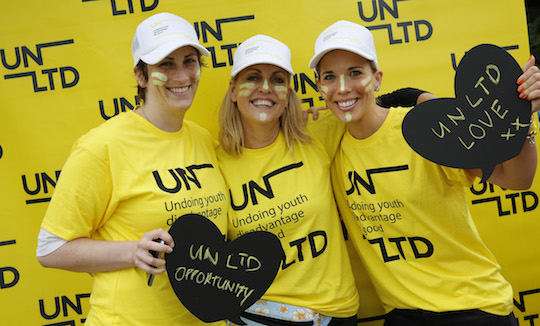 Youth focussed philanthropic foundation UnLtd has expressed the desire to place a senior industry person on the board of each of its growth charity partners.
UnLtd is putting the call out this week for marketers interested in joining a charity board.
CEO Steve Taitoko says the foundation has identified that a number of the charities UnLtd works with are in need of board representation from professionals with marketing, branding, strategy, PR and sales expertise.
"What a marketing team does every day is quite often exactly the expertise greatly needed by our charity partners, who are focussed on youth program delivery. Our industry is in a perfect position to contribute here, and so we're asking industry leaders to come forward as board candidates," says Taitoko.
UnLtd charity partners include:
Kids Xpress therapy program to minimise the impact of childhood trauma,

The Pyjama Foundation foster care education improvement,

Be Centre, play and creative based therapies for victims of domestic and/or drug abuse,

Musicians Making a Difference music camp programs,

Desert Pea Media, promoting cultural awareness and empowerment in indigenous communities,

Big Brothers Big Sisters one-on-one long term mentoring, and many more partner organisations whose focus surrounds mental health, stamping out bullying, education and empowerment for youth, to name a few.
"One of our goals is to create social impact at scale, and we believe we can do this by engaging our sector in charity boards, to help drive marketing outcomes and build sustainable business models," says Taitoko.
The digital age has ushered in challenges for UnLtd's charities, who struggle with  brand awareness and therefore have difficulty engaging with youth and seeking funding.
"There's a delicate balancing act between providing vital cash and creating a reliance on that funding – and supporting charities to become more sustainable.
"We don't see philanthropy as being just a 'funding source.' Our role is also connecting contribution to impact by: building capacity, relationships, access to marketing and media expertise, promoting workplace giving, business strategy, volunteering and providing high-value mentoring. Our responsibility as a foundation is then to work with them to provide seed funding and access to the talent, commercial nous, creativity, intelligence and connections of our industry," says Taitoko.
Interested readers are encouraged to email [email protected] to learn more.
_
UnLtd is a Marketing content partner. Read insights from UnLtd and many others in every issue of the magazine.