From clicks to cliques: why social networking is moving inwards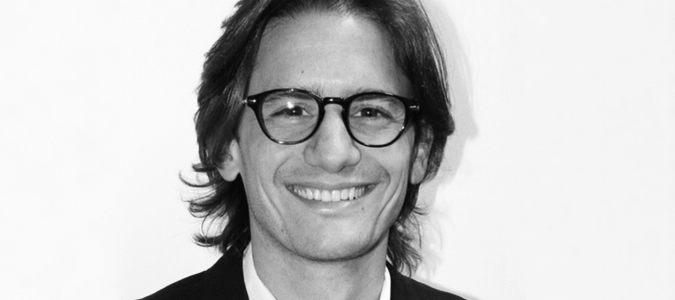 In his column for The Social Issue, Sérgio Brodsky examines the trend of social networking away from mass connection. 
A judicial decision that suspended the use of WhatsApp in Brazil for 13 hours last December caused panic among its more than 100 million users. From protests across other social platforms to crash courses on VPN (virtual private network) apps – outsmarting the law by allowing connectivity to WhatsApp as if from a different country – this is just another sign that media usage could be moving inwards.
From being part of global networks to forming their own private groups, social media users are demonstrating an increased preference for the latter. According to a research piece presented by Vice late last year the 'oversharing' Millennials, currently Australia's largest generation, has reached a peak in sharing and is finally getting over it. The data showed that status updates have declined 35% with traffic and action migrating towards micro-communities generated from the comments section of posts and tagging of specific friends.
The world of mass communications, with social media as one of its channels, could be approaching an inflexion point, giving way to a generation of localised mass-communicators instead. In Philadelphia, for example, Flying Kite Media (FKM) is literally embedding itself in neighbourhoods to tell stories from the ground, from and for local residents.
FKM seeks out a vacant storefront space or underutilised space in neighbourhoods no one is covering and runs its operations from there for 90 days. Through maintaining relationships across neighbourhoods, FKM is becoming a medium to connect community movers and shakers with others doing similar things across the city.
Locally, Tom Nijam is making saucy waves with Hood Food Guide, a video-publishing platform allowing locals to discover those hidden gems in their very own neighbourhoods. "For us, Hood Food Guide is the evolved model in food publishing," Najim says. "We leverage authenticity through micro-communities and hyper-localised news, linking online queries to solutions more effectively.
"This is something you won't find from any other publisher, which we're very proud of! When you're hungry, you're overfed with search results that end up causing 'information indigestion'. Our neighbourhood angle solves this problem by covering the best local chefs and industry pros… why would you listen to anyone else?"
Back in 2010, an article from The Economist questioned the ability of internet start-ups to monetise on 'URL' strategies (ubiquity first, revenue later). Alas, building huge followings does not necessarily mean making money from them. Six years on, the questioning remains.
In fact, leading brand academic Mark Ritson delivered an epic talk during last year's World Marketing and Sales Forum calling on marketers to stop fooling themselves by overinvesting in social media channels. His point: "Social media is about you and me talking. Brands, for the most part, aren't welcome here."
RELATED: Mark Ritson's 'epic rant' is now a column: Marketers are being fed bullshit about social media »
Moreover, despite all the transparency, does a click really represent engagement or are we just fooling ourselves with delusional metrics? In digital media every interaction leaves a trail of data, but it could be like following a map that leads anywhere. Clicks don't necessarily mean the content is hitting the mark. Are the clickers actually experiencing the content? Are they doing what the producer intended when spending countless hours working on the piece?
To offer a counterpoint, I spoke to Lucio Ribeiro, head of strategy and delivery at Online Circle Digital and recognised as one of the 'Top 100 Most Influential Online Marketers in the World' by Marketing Today. Here's what he says: "I always get suspicious about those all-or-nothing type statements and with all due respect to Mr Ritson, there are plenty of proven and tested cases of businesses impacted by great social executions. While his speech is quite impressive, it is also full of bias and supported by handpicked data to fit his cause.
"Regardless, I think most marketers confuse efficiency with efficacy and objectives with outcomes. It pisses me off that most marketers put channels/ disciplines against one another rather than next to each other. Social media marketing will not save lazy marketers and needs to be considered as only a tactic of a smart strategy. It offers marketers a huge space for functional value-driven communications that can complement any other channel."
In this evolving up, close and personal reality, social media platforms could enhance their roles by jumping on the virtual reality (VR) bandwagon. If social media is just a meeting point, the opportunity for brands could be in the creation of privately-moderated experience points. That doesn't mean Facebook, LinkedIn or Instagram are under any threat as many doomsayers have ridiculously been announcing. The architecture of these networks, however, is what may undergo substantial changes. Three years ago Paul Adams, Facebook's former head of UX (user experience), gave an amazing talk about how to design social experiences and why to focus on lightweight interactions (i.e. hitting a 'like' button) as opposed to immersive ones. Considering technology's exponential evolution, however, the social UX playbook may need some rewriting.
Facebook's acquisition of Oculus speaks directly to that and I wouldn't be surprised if Mark Zuckerberg starts investing in the delivery of full-tactile experiences. Tesla Studios (no relation to Tesla Motors), for instance, is developing a smart suit able to deliver a virtual sense of touch that could happen in the context of games, apps or other softwares. And if my clairvoyance is well-tuned, Under Armour will have virtual gyms, Spotify will host virtual rave parties and Tinder… could have a more Freudian role and appease our instincts. Who knows?
Too lofty? Well, first and foremost, VR has 100% of the user's attention. Second, escaping routine and immersing yourself in another place and time is, in itself, a remarkable experience. Aware of that, brands could eventually come to a point when sponsoring virtual closed groups becomes the new path towards effective product demos, helping convert the more considered consumers or price- sensitive products as well as offering enhanced retail safaris of exclusive collections and, of course, more reliable market research.
On top of that, when it comes to consumer behaviour, our social media personas are finally being acknowledged for what they are – projected versions of ourselves.
Chris Vance, national strategy director at Starcom MediaVest, believes that messaging apps will be a new battleground for brand as data continues to enable richer audience profiling. "Brands are going to need to prove their value at the individual level to get included in these closed off communities," he says, "because people are going to be more hesitant to allow marketing in what has traditionally been a closed network."
It used to be that social media was a place similar to Hyde Park's Speakers' Corner where public speaking, self-expression, debate and discussion were the main attractions. The realisation, however, is that the masks we wear at this digital Agora are neither protecting our real selves nor echoing our opinions strongly enough to drive actions. And forming closed, experiential cliques seem to be emerging as the new trend in social etiquette.