400 Australian retailers reveal their digital marketing strategies and successes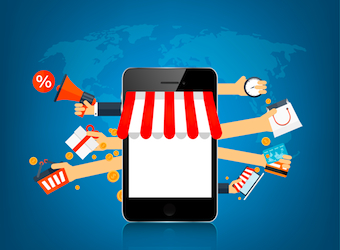 ChannelAdvisor and the Australian Retailers Association (ARA) have released the results of an ecommerce study of 400 Australian retailers' strategies and successes.
The online survey revealed the following key insights:
Free shipping is an essential sales tool. The Australian retailers surveyed said free shipping was the most successful way to satisfy customers online. 65% offered free shipping in the past 12 months.
Mobile advertising must keep up with traffic. Despite nearly half of respondents saying at least 20% of their web traffic came from mobile, half spent less than 5% of their budget on online advertising.
Opinions on social media are mixed. 93% of Australian retailers said Facebook was the social media channel that drove the most conversions, but only 36% believed social media was a way to drive conversions. 77% believe social media can build brand awareness. 50% saw it as "a gateway to a new generation of customers".
Third-party marketplaces are strong. 50% of retailers surveyed sell on at least one third-party marketplace, mostly eBay (41%).
Global marketplaces offer opportunity. More than 33% of respondents currently sell on international sites, which account for more than 20% of revenue for nearly a nearly a quarter of these respondents. Retailers believe future opportunity lies in global marketplaces such as eBay (60%) and Amazon (39%).
Google Shopping is the best-performing digital marketing channel. Retailers found Google Shopping's product listing ads (PLAs) was the digital marketing channel that performed best for them, followed by paid search. 70% of retailers invested in digital marketing, including other channels such as comparison shopping engines, retargeting, social media promotions and display advertising.
ARA executive director Russell Zimmerman said the survey showed retailers needed to do more planning and measurement.
"Retailers often answered 'I don't know' when asked questions about where their sales or webstore traffic originated, or how much they were spending on advertising. E-commerce is, and will continue to be, a core part of retail, and retailers must continually learn how to operate efficiently and effectively in this new world."
ChannelAdvisor APAC managing director Mark Gray said retailers should use the findings of the survey to help them embrace digital strategies.
"Australians spend an estimated $15.6 billion each year online, and this is only the tip of the e-commerce iceberg. Without the legacy infrastructure that many global counterparts might have, Australian retailers have the advantage of moving with agility."