The 5 content marketing types to convert prospects into sales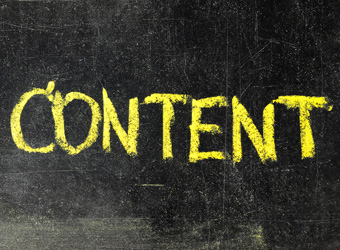 A content marketing strategy should involve five types of content, including trust building, educational, community contributed, curated and conversion content, according to a marketing author.
John Jantsch, author of The Commitment Engine – Making Work Worth It, describes content marketing as a tool that moves prospects from awareness to conversion, in a blog post summarising his book.
"The creation and distribution of content has become such a significant aspect of effective marketing and community building these days that it requires a high place in the strategy conversation in most every business," he writes.
"It's difficult for many business owners and marketers to come up with a big picture view of the role content plays in the process of building trust, being found and acquiring clients."
Jantsch's five types of content that are required in a content marketing strategy to move prospects along the different stages of the purchase path are:
Trust building: bridge the gap from general awareness to building trust as a useful and knowledgeable resource (eg. how to articles, reviews, articles),
Educational: once you create awareness and trust a prospect will want to know more about your approach, solutions, story and organisation (eg. ebooks, newsletters, webinars),
Community contributed: get your customers involved in producing the content to nurture loyalty and community (eg. testimonials, guest blog posts, reviews),
Filtered: curate and aggregate content produced by others to filter insights for your audience (eg. curated posts, custom RSS feeds, social media sharing), and
Conversion: provide a call to action or hook to convert prospects to the action of buying (eg. events, case studies, ROI calculators).
In addition, content for a content marketing strategy should be created around the most important keyword phrases for your industry, the essential themes of education in your business, and your company's core points of differentiation, Jantsch concludes.