Agassi holds court – interview series for Jacob's Creek
Campaign: Open Up
Client: Jacob's Creek
Agency: CumminsRoss
Background
Jacob's Creek is an internationally iconic Australian wine and also holds the position of the number one wine branded bottled wine in the Australian market (Aztec Reports, June 2012). However, one of its key challenges was to command a premium price position due to higher volume sales of their sub-$10 lines versus their $10-plus ranges.
Objectives
Our objectives therefore centred on the 'premiumisation' of the brand and to maximise their global tennis sponsorship portfolio as a vehicle to drive this objective.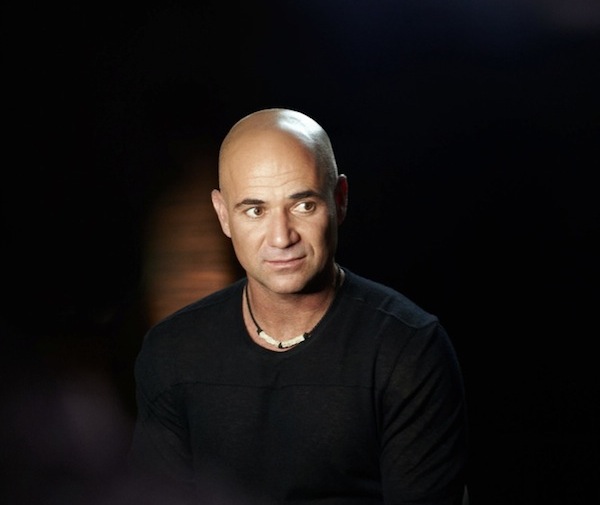 Strategy
We focused our communication on demonstrating value, and not just the brand's monetary value, but also the values it stands for as both are intrinsically linked in the mind of the consumer.
We needed to contribute to changing the perception of the brand's value, not just generate awareness.
We also felt it was important to work in line with the brand's existing creative executions and brand platform, 'True Character', meaning someone that stays true to their beliefs and is honest and genuine.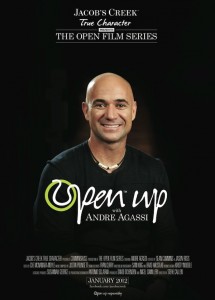 Execution
So we found an individual that embodied these values, a tennis superstar that struggled to find his true character: Andre Agassi.
'Open' Jacob's Creek was the campaign.
The word 'open' itself embodied tennis – the Australian Open, open up a bottle and open up to reveal your true character.
We created the Open film series featuring Agassi opening up, and Jacob's Creek delivered them to the world. The films' unprecedented quality and entertainment value saw major broadcasters acquire them for integration into their live telecast of the Australian Open.
Qantas also requested them for broadcast on every domestic flight during the Australian Open, and they were also distributed digitally and at the event on the big screens in Rod Laver Arena and in Melbourne's Olympic Park precinct.
Results
Films were broadcast into 75 million homes across Asia and reached 27 percent of the Australian population at least twice (Channel 7 media evaluation) during the Australian Open. There were over 1.9 million further opportunities to watch the series in-flight on Qantas flights.
The conversation also exploded online with Andre Agassi trending in the top 10 on Twitter ten minutes after the first film aired.
In just three weeks, an estimated $4.2 million of unpaid media was generated. Most importantly this contributed to success for the brand.
Jacob's Creek enjoyed a 18 percent sales value increase year on year after only one month of activity with 69 percent of this increase driven by its $10-plus range – successfully delivering on the premiumisation objectives of the campaign.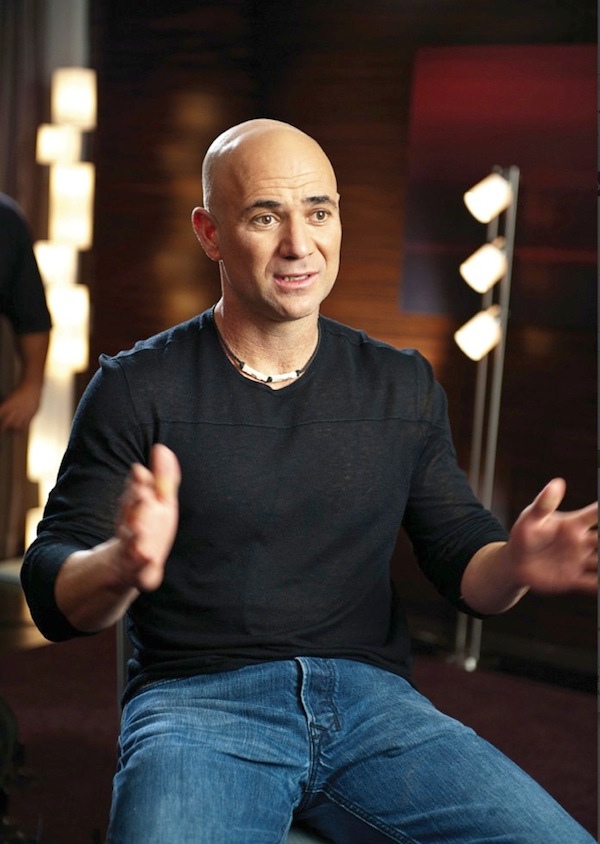 The full 'Open' series featuring Andre Agassi can be found on YouTube here.
cmw13 
Did you know: you can see all of Marketing's highly-transparent case studies first and with stunning high-resolution glossy photography by becoming a subscriber? It's only AU$45 for a whole year, delivered straight to your door. Find out more »