How Canva created a diverse partnership network to drive incremental revenue and accelerate new user acquisitions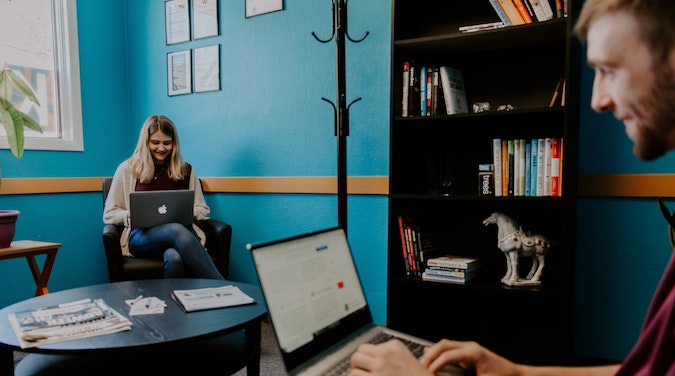 This case study demonstrates how Australian graphic design start-up and tech unicorn Canva used Impact's Partnership Cloud platform to build a 12,000+ diverse network of referral partners in six months.
Campaign: Developing a scalable and diverse partnership network from a standing start
Client: Canva
Technology partner: Impact
Background 
Canva is an online drag-and-drop design tool used in 190 countries to easily create and publish professional-looking layouts ranging from social media posts to presentations. Up until 2019, it had a very informal and low-tech approach to referral partnerships – occasionally reaching out to content creators, bloggers and site owners who may be open to hosting a link.
But with a rapidly growing global network of passionate and engaged Canva fans, the company realised it could be harnessing their passion and evangelism. It set out to create a scalable and diverse partnership program that could be rolled out in multiple geographies and languages, manage payments in multiple currencies and be flexible enough to allow for cultural differences and bespoke contracts.
Objectives
The overall objective was to attract new and passionate users of Canva, develop a significant incremental revenue stream and ensure the new partnership programme would be ROI positive from day one.
Canva's continued exponential growth means it requires all marketing efforts to have the ability to rapidly scale. Consequently, it knew that it had to automate as much of the partner programme as possible whilst allowing for considerable customisation.
The technology that underpinned it had to be flexible enough to manage, contract and reward a diverse range of partners; from influencers, through reseller agencies, podcasts and paid media – not to mention support different languages and currencies.
Strategy
The creation of a diverse partnership from a standing start was a key element of Canva's continued expansion plans. Canva recognised it had a powerful asset in the Canva Certified Creative network, a group of Canva super-users who educate others on how and why to use the tool. Step one was to ensure they could be incentivised and rewarded for their evangelism, closely followed by ensuring they could easily discover and recruit new types of partners.
Critically, Canva wanted to ensure its partnership team, which are spread across Australia, US, Canada, France, Germany, Mexico, Philippines and Brazil, were freed up from time consuming manual admin and management tasks in order to focus on building and growing the partnership program. It set out to ensure that relationships remained at the core of its program to ensure its long-term success.
Execution 
Canva selected the Impact Partnership Cloud to establish its new partnership program due to its ability to combine a high-degree of automation with a high-degree of customisation.
Since its launch, Canva has focused on growth in five key global markets and it has found that each one requires a slightly different approach. The versatility of the technology makes it easy to adapt all processes and the degree of automation to meet cultural preferences. For example, Canva has found that in Brazil, partnership discussions happen over the phone or via WhatsApp, whereas in the United States, partners prefer to get information via email. The program is currently supported in seven languages with the ability to add up to 30 more as it continues to expand globally.
Results
In the first six months after implementing the Impact Partnership Cloud, the size of Canva's partnership program and partnership revenue consistently doubled month-over-month, and its network grew to approximately 12,000 partners.
The diversity of its partnership network has also exploded, with YouTubers and bloggers, media publishers, podcasters, and B2B partners all coming on board. The company has also been able to launch and manage unique integration partnerships with companies like Hubspot and Wattpad, who share Canva templates within their platforms for use in designing things like marketing emails and book covers. Collectively, these new partners have added over one million new users and 150,000 new subscribers to Canva.
Canva was able to not only onboard a remarkably diverse array of partners, but also easily customise contract arrangements to meet partner requirements. The company estimates it has more than 25 different types of contracts in place with its referral partners.  The customisation of these contracts is simple as there is a full server-to-server API integration with Canva's own platform. This means Canva is able to precisely control what they do and what they don't want to pay out and partners can be rewarded via CPC, CPM, CPA or any other variable.
In addition, Impact's attribution funnel allows them to tailor commissions and bonus payouts to reward partners at different parts of the funnel, not just at the last click. The customer journey can also be tracked in-app (where most traffic occurs) and via mobile acquisitions as the Impact platform does not rely on cookies.
Most importantly, the new partnership programme is poised to contribute five percent of Canva's total revenue after just one year and is experiencing a 40+ percent growth in partner payouts month on month.