Blogging for business: 20 tips for a terrific article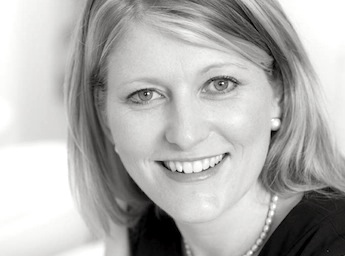 Many of our professional and traditional business clients are stepping bravely into the world of blogging. Time and again I find myself explaining what makes up a good formula for a blog article.
Blogging isn't a new way of communicating, but it is a new channel of communication for many businesses. So here are 20 tips for a terrific blog article.
Things you should write about
Take on a trend: People love to see an expert delve into a trend of interest to them and give them a better understanding of the things they should know. If you are one of these experts, give insight into the trends you understand.
Give ideas: The best ideas are offered freely. You don't own them. The person that bothers to execute on them owns them. If you don't plan to execute them, let them help someone who will.
Showcase the success of others: Interview or shine a spotlight on a great person in your community. People love to read about real leadership and success. They want to hear their ideas, their turning points and their thoughts.
Local content, issues and observations: In this era where online content is already saturated, our attention is turning to the most relevant content for us.  Present local insights and issues to your local markets and the markets that matter to you.
Show people how to do something: Demonstrate a product, give instructions on how to do something. You could even consider integrating a short video as a part of your demo.
Simple, experience-based insights with lessons: A lesson learned on a recent project that seems really simple to you can often be the panacea to your client's pain. Give simple ideas, and try to make them easy to read and absorb.
Analysis of issues that are in the public eye: Topical issues in the media carry much more weight in the eyes of many readers. So consider tying your blog to current topics. Topics like elections, budgets, and areas of media furore can provide interesting fodder for insight and leadership.
Things you should think about
Keep it brief: The standard size for a professional blog at the moment is about 400-600 words. People are busy and have limited time to read and use your content. Make it easy for them. If it must be longer, make sure it serves value!
Consider how your readers will consume your content: More and more of us are reading articles via email or through social media on our mobile phone.  Is your content delivered in a friendly format? How many click and wait-while-it-loads do they have to sit through to read it from a smartphone or iPad? The less the better if you want them to read it all.
Break it up: Use numbers, lists, headings and white space to break up your content into consumable bites. Our attention spans are shorter than ever.  People want to be able to scan for the important bits and drill for gold quickly.
Things you must remember to do
Use short sentences: Complex sentences lose people.
Give something useful in every article or post: If you aren't giving something, what are you doing?
Keep it positive: Learn to screen your own rants, carefully removing inappropriate negativity to leave observations, experience and ideas.
Know what you want people to do: Do you want someone to do something after they read your post? Perhaps you want them to comment, Tweet or repost.
Make sure your message is clear: You might bring together several different ideas into one post, but ultimately the message has to be clear, concise and recognisable.
Give more than just a little bit: People will return to your blog if you give valuable information. If you look like you are trying to use your blog as a sales hook rather than a credibility tool, it is usually obvious.
Keep it regular: Remember that your audience is reading because they want to, not because you force them to. Social media is entirely optional, so writing regularly is key to keeping a steady stream of value coming their way, and a steady level of understanding and awareness of your business and professional insights. Whether you are a daily, weekly or monthly blogger, set the dates in your calendar and keep it regular.
Stay humble: Resist sending out overly-promotional content on blogs and social media. If you want to build a well-followed business presence, or warm campfire, then you need to dial back the sales pitch and self promotion and focus on giving value to your community and clients.
Resist blogging when you are angry: If you must blog when you are angry, save it and sleep on it. Rants about things that make you angry can be quite unappealing reading.
Keep it clean: If you mother wouldn't enjoy reading it, it probably isn't good for your professional positioning.
Happy blogging!