Business in a connected age: first-mover advantage is up for grabs in most categories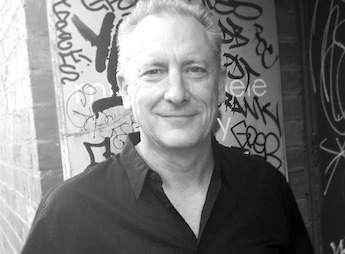 The thing that is driving massive change in businesses today is the fact that we've become connected in ways that haven't previously existed.
No longer is a brand about messaging and perception it's about creating experiences and communities centred on a core purpose.
It's bigger than social. It's bigger than mobile. It's bigger than wearables and it's certainly bigger than traditional campaign thinking.
As advertising becomes gradually easier to ignore or skip, brands are under pressure to leverage all forms of content which serve to educate, inform or entertain. Brands have never had to work so hard to be noticed.
At the very heart of this is great content, best defined as 'anything a brand produces that, were it unbranded, would still hold value and be of compelling interest.'
Two-for-one promotions aimed at trying to keep loyalty cannot last beyond the short term. An over reliance on opportunistic buyer behaviour to drive volume is not effective in nourishing a brand's value. The real opportunity is to create content that drives a shopper discovery process that creates sustainable value and loyalty.
Let's jump to the end game
The opportunity for brands is to become the medium by producing a regular and relevant stream of content to support different forms of engagement with a variety of target audiences and stakeholders.
So how do we get there? Fundamentally it's a mind-set shift from over-capitalised campaigns amplified by bursts of social media towards consistent publishing of relevant content.
Six years ago Rupert Murdoch observed that the world is changing very fast: "Big will not beat small anymore. It will be the fast beating the slow."
Seven weeks ago this sentiment was further echoed at the Adobe Digital Marketing Summit where one of the catch cries was 'fail and fail fast' or, to put it another way, shorten planning cycles, take some risks, test, learn and get better.
Have an ongoing conversation with your customers – don't shout at them twice a year
While most businesses may say they're practising content marketing the reality is that most content remains product and service focused.
If we couple this with the sentiment from this year's D&AD Award judges that brands risk uncertain futures if they don't serve a practical purpose in consumer's life's then we have some powerful catalysts for marketing-change.
Here are three stepping stones towards realising that change.
Marketing loses its silo – shift from being a layer within the business that focuses on pushing ads or campaign-based content to marketing being built into every aspect of the business. Consistent and quality content publishing can best be served by a democratised business structure accommodating all customer touch points.
Creative loses control – shift from singular and consistent creative built around controlled interruptive-messages to content that is built around uniting your customers around a common interest and in turn creative that is built around a purpose/value and multiple coherent ideas (great for Google juice).
Lose control of control – shift from controlling when and what is being said to curating and responding to what people are saying. Trying to manage something that is unmanageable is not a winning strategy. Participation and engagement is not only possible, that isn't the issue, it's inevitable.
This approach levels the playing field. It's no longer how big your budget is, it's now about how deep your relationship is with your customers.
Here's the opportunity all marketers have been awaiting; the opportunity to build ongoing digital brand assets which provide your brand/s with a long-term and sustainable point of difference rather than short term campaigns which suffer from consumer indifference and erosion
In most categories there is still that first-time mover advantage to be gained, if you can nail your content marketing. Go for it.
Thoughts people?