Businesses that don't monetise owned media are missing out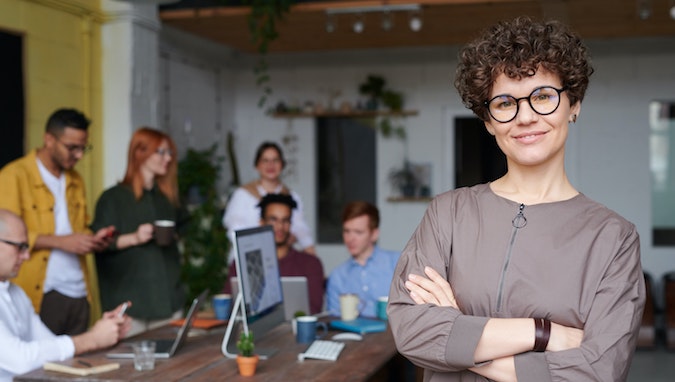 Teresa Aprile explores what types of opportunities exist to monetise owned media and how savvy marketers are leveraging their assets.
Owned media monetisation is now everybody's business. This $100 billion (and growing) industry offers powerful opportunities for brand partnerships and new revenue streams for businesses. A brand's owned media can be defined as any customer touchpoint they own – across their physical, digital and social channels. Brands are now converting these valuable touchpoints into profit centres. Owned media monetisation is becoming big business. From bricks and mortar retailers monetising in-store and out-of-store assets to ecommerce retailers monetising online and in-home assets. 
To put it bluntly, if you're not selling your owned media, you're missing out.
Owned media channels are the antidote to post-pandemic attention fatigue
Since the digital marketing boom in the mid-90s, customer acquisition costs have been steadily on the rise. In the five years to 2018, customer acquisition costs increased by nearly 50 percent with brands having to work harder than ever to win their target market's attention. And this has increased ten-fold with the COVID-19 global pandemic.
As marketers struggle to connect with locked-down consumers, the noise on customer-facing channels has reached deafening levels. In fact, according to Martech, the influx of D2C brands has caused customer acquisition cost (CAC) to grow so high it now outweighs customer lifetime value for many brands. "With the influx of D2C brands (and their inevitable competitors) playing fast and loose in the digital ad space, more dollars are needed to compete for the same impressions. As a result, CAC has reached a point where it's outpacing customer lifetime value (LTV)."
Savvy marketers are looking to owned media channels to solve CAC woes
Smart marketers are leveraging owned media channels, through commercial partnerships and retail media, to get direct access to engaged, targeted audiences. These channels provide a golden opportunity to get closer to hyper-targeted consumers via channels they know and trust. 
A recent recipe integration partnership with premium meal kit delivery partner Marley Spoon and Ocean Spray demonstrated the power of owned media channels to drive new customer trials and future purchase consideration with a hyper-targeted audience.  The Marley Spoon culinary team crafted four unique recipes to incorporate Ocean Spray Craisins into the weekly meal kits. The integration reached thousands of consumers in their homes and sampling over 200,000 units. 
Owned media channels can combine brand building and performance marketing tactics and offer a unique opportunity to gain a greater share of voice — all with increased engagement and healthy return on ad spend (ROAS).   
There has never been a better time to monetise
There has never been a better time for those with owned media to sell (which is almost everyone).
Some industries have been quick to jump on the owned-media sales landscape. Major grocery retailers have been actively monetising their owned-media assets for years. Think catalogs and in-store signage, and more recently onsite assets. Beauty retailers like Sephora have also done an impressive job in this space, selling access to their loyal consumer communities via loyalty programs, sample boxes and consumer apps.  
But, the untapped potential for owned media still far outweighs the success stories. Direct to consumer (D2C) channels – which show no sign of slowing – offer an incredible opportunity for in-box sampling and inserts. And we've already seen a few early adopters unlock this highly valuable touchpoint, like Marley Spoon, HelloFresh, Surfstitch, and Catch Group.
Physical operators such as independent grocers, cafes and gyms also have a chance to monetise their owned media. This gives brands access to their engaged client bases through pop-ups, brand placements, sampling and influencer-style 'on the trainer' or 'on the menu' collaborations. Any business with an established email database could be offering brands real-estate for surveys, new product launches, or giveaways. 
Making owned media easy to find and book is key
Owned media needs to be easy to find. Particularly with up to 80 percent of B2B buyers now saying they prefer digital, self-serve tools.
It's important to ensure these opportunities are available to brands digitally for businesses that are looking to tap into new revenue streams through their owned media channels. Otherwise, the potential to unlock and scale owned media opportunities will always be limited.
Prominent retailers might have gotten away with the old-school model of PDF packs and sales reps in the past. Now, marketers and agencies now expect self-serve tools and campaign visibility.
New technologies will continue to unlock and scale owned media channels for businesses globally, unlocking a new and exciting media ecosystem. 
Teresa Aprile is the co-founder and CEO of Brandcrush.
Found this article interesting? Read about why there is still an important place for organic content alongside paid social.