Unique marketing partnership to launch Knowledge Water from East Arnhem Land ​​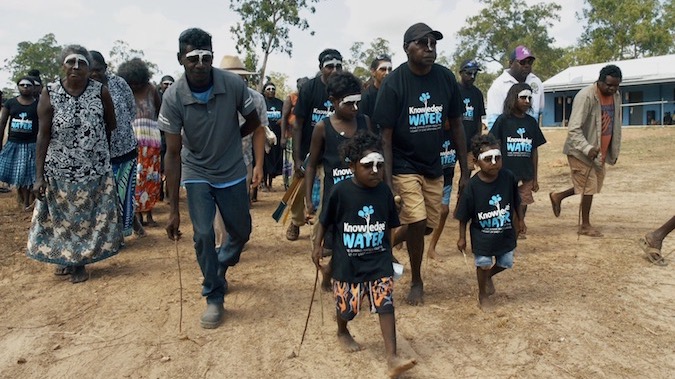 A unique marketing partnership five years in the making has finally come to fruition with the launch of a new social enterprise and Indigenous-owned spring water brand called Knowledge Water.
Sydney creative agency, Elevencom, was first approached by the remote NT community of Mandjawuy in 2016 to assist with the creation of their new business which planned to package the pure water from a rainforest spring on their homeland. After visiting the community many times, Elevencom and the Indigenous owners of the business collaborated to develop the business plan, marketing strategy and brand assets.
Elevencom has also enlisted the pro bono support of a team of industry experts and marketing partners. Including Bite Communications, The Works, Shopify, Empower Digital, Michael Kennedy Photography, and Taxi Films to take the brand to market. 
This month the Knowledge Water business launch, marked by a traditional Yolngu ceremony in the Arnhem Land community. Yolngu leaders from the region attended the event. Including the Hon Selena Uibo, NT Attorney General and Minister for Aboriginal Affairs and other corporate partners.
The water is sustainably sourced and packaged in cardboard cartons made from FSC certified paperboard and small amount of plant-based plastic. Profits from the social enterprise will be invested back into the community to support local employment and to ensure adequate funding for the homeland school at Mandjawuy. A charitable trust has also been created, as part of the project, to offer scholarships for promising Yolngu assistant teachers to pursue tertiary studies with the goal of becoming fully qualified teachers.