Celebrating dads, sleep and the moon: the best branded content from July 2014
Celebrations are the latest trend in content marketing as brands seek to engage audiences. Danielle Long looks at the stand-out branded content from July. 
Who doesn't love a celebration?
From Apple's iconic 'Here's to the Crazy Ones' to Dove's evolving ode to Real Beauty and even P&G's global 'Thank You Mom', there's nothing brands love more than celebrating a target audience in a bid to win them over.
As trends in advertising go, the idea of celebrating the ordinary or a segment of the audience is nothing new. However, as companies seek to create brand purpose and a reason to connect with audiences, the technique of attaching a brand to a cause and or creating a platform to recognise and celebrate something is proving a popular method.
Add this to the market fascination with branded content and voila: you've got a collection of films, platforms and even products created as part of a brand celebration campaigns.
July might just have been the tipping point, with brands rolling out a celebratory tribute to everything from beds to the moon landing: here's Branded Arts Review's picks of the best.
5. GE celebrates the Moon Landing
To commemorate the 45th anniversary of the moon landing, and GE's pioneering role within the mission, GE created a modern-day Moon Boot. The boots were made using GE's advanced wearable technology materials, in homage to the original Moon Boots, which were also engineered by GE. GE worked with footwear designer Android Homme and fashion retailer JackThreads, to create 100 pairs of the shoes to be sold online. The campaign celebrated GE's role in one of humanity's most iconic and symbolic achievements while also reinforcing its credentials as an innovative science and engineering company. Oh, and they also got Buzz Aldrin involved, which is pretty cool.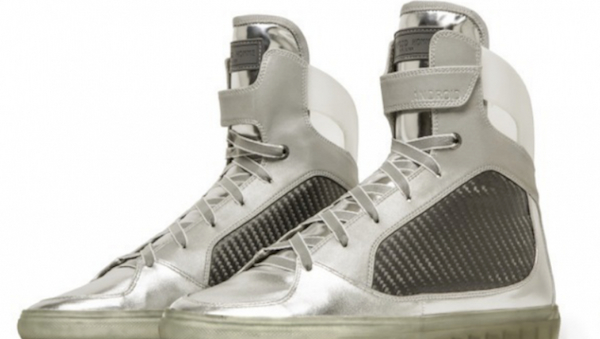 4. Barbie celebrates entrepreneurs
When you think of Entrepreneurs, do you think of Barbie? No? Well the people at Mattell are out to change all that with the launch of Entrepreneur Barbie. Entrepreneur Barbie means business she's got a smart phone, tablet, briefcase and power suit, as well as a LinkedIn Profile and a dedicated platform, which partners with leading women business leaders to educate and inspire young women. Entrepreneur Barbie shares inspirational tips, advice and activities in a bid to engage and inspire young women, and get their parents onside in thinking Barbie can be a positive role model for girls. Mattell stated that, "Alongside Barbie, female entrepreneurs are changing the world, surpassing their goals and showing girls they can be both capable and captivating."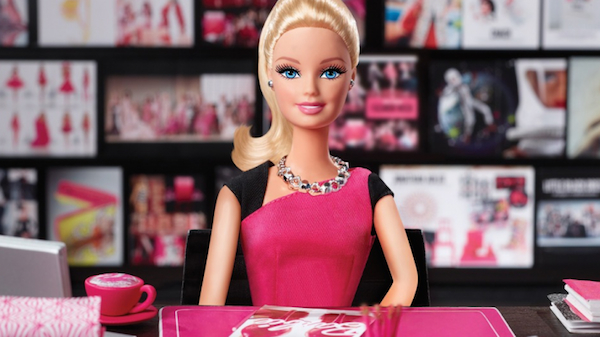 3. Ikea celebrates sleep
There's no bed like home. That is the killer tagline on the dreamy film Ikea created as part of its 'The Wonderful Everyday' campaign. The campaign celebrates the everyday items and rooms in our houses that we take for granted, in this case our bed. The film 'Beds', created by Ikea UK and Mother London – with director Juan Cabral – brilliantly captures the suspended reality of dreams and the all too common falling dream. Combining the floating, falling imagery with a voiceover from Shakespeare's The Tempest, which is voiced by Prunella Scales. The dreamy film and killer tagline work together to celebrate sleep and most importantly beds, and it's guaranteed to be a hit for Ikea.
2. Always celebrates doing things like a girl
After the success of P&G's global 'Thank You Mom' campaign it comes as no surprise that brand's within the company portfolio are now taking up the celebration brief. Always, the feminine products brand, is celebrating what it means to do something 'Like A Girl'. In a bid to redefine the phrase 'like a girl' from being an insult to an expression of strength, Always partnered with documentary maker Lauren Greenfield to conduct a social experiment to see how people of all ages interpret the phrase 'Like a Girl' with an objective to change the negative perception to a positive one. A great piece of film, created by Always and Leo Burnett, is showing girls around the world a very positive message.
1. Cheerios celebrates dads
Welcome to the era of 'Dadvertising'. General Mills broke ranks last month by launching its new Peanut Butter Cheerios and targeting the campaign at dads. Dubbing the product 'the official cereal of Dadhood', Cheerios and Tribal Worldwide Toronto, created a two-minute online film celebrating Dads. General Mills said the move was a response to new research that showed 43% of households have a man as primary grocery shopper. "Dads do things differently. And they know that when it comes to awesome parenting, fun and responsibility go hand in hand – especially when it comes to breakfast. That's why, to launch General Mills' new Peanut Butter Cheerios, we raised our bowls to dadhood. In our online film, we gave dad the mic to show us how it's done. (He drops it.)"
http://youtu.be/6GYxH2-WeZY
Danielle Long is the editor of Branded Arts Review, an online publication dedicated to showcasing the best branded entertainment and experiences from around the world. Danielle has 12 years experience as a journalist in the advertising and marketing industry. Follow @BAR_snacks on Twitter.