Chinese social media giant partners with Hamilton Island to promote Australia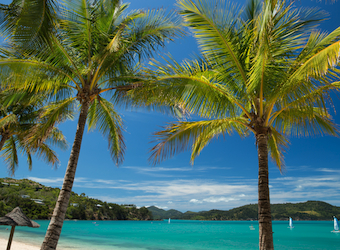 Tencent, China's largest online community with more than 780 million active users has partnered with Hamilton Island to broadcast the Great Barrier Reef Island to the flourishing Chinese market.
It's the first time the social network has shifted outside of China and the third largest internet company in the world after Google and Amazon. Tencent's QQ.com is the ninth most visited website in the world so traction for Australian is immense.
Targeting China's affluent travellers of the future, Hamilton Island's first Chinese ambassador Chao Xian Yang will work with Hamilton Island playmakers to build a robust Tencent Weibo community and fan base for the trendy Whitsundays' island.
Chinese supermodel Li Ya Hong, Hamilton Island ambassador Chao Xian Yang, Tencent Weibo executive Xia Yue and a competition winner will visit Hamilton Island in May to promote Hamilton Island on Tencent Weibo.
Branded the 'Twitter of the East', Sophie Baker, Hamilton Island's senior communications manager, explains the strength of the social media superpower: "China probably has more social media users than Facebook has worldwide. With China's social media market nearly at one billion users, mostly on mobile, we are honoured to be partnering with Tencent Weibo."
Capitalising on the high-end travel market, it's a huge win for Hamilton Island in a monetary sense as Tencent Weibo executive Ai Fang admits. "When it comes to luxury goods, unique and high-end experiences, Tencent Weibo's hundreds of millions of users are highly engaged consumers with high spending power," he says.
Using Instagram, Facebook, Twitter, Tumblr, Pinterest and YouTube boomed back to the Tencent Weibo juggernaut, Hamilton Island's social reach should increase dramatically.