Driving sales effectively with your company blog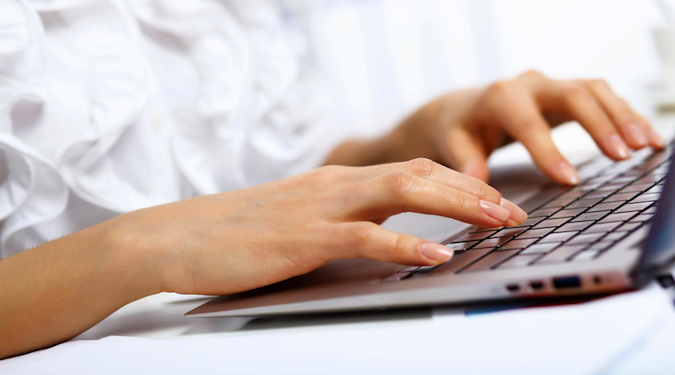 Natasha Lane explores whether marketers can effectively drive conversions using a company blog.
They say that content is king, but how powerful is it at driving conversions?
No matter your niche, you're likely aware of the impact a company blog can have on reach. Even more, with the right content marketing strategy, it can become a crucial contributor throughout all stages of your sales funnel.
From raising awareness to helping with customer retention, a blog has great potential. And, it can be shaped into almost anything your business needs – including a tool that exponentially boosts sales.
If you're wondering in what ways you can use your blog to grow your business' profits, here are a few tips on what you can do.
Addressing current events
Creating content often focuses on producing high-quality posts that will remain relevant well into the future. However, disregarding current events for the sake of a fully evergreen blog can be a missed opportunity.
Articles relevant to the time in which they are written hold the potential of going viral. And even when they don't, they can generate a high number of website visits. Logically, this increases your chances of capturing leads and making a sale down the road.
This doesn't mean that a well-written, timely article will get you rich overnight. But, it can help drive sales down the road.
For an example of a company that does an excellent job at combining evergreen and ephemeral content, take a look at Asana. Their blog hosts a combination of news, tips, and case studies. It offers a variety of content, all of which is created with two main guiding principles:
The posts add value that doesn't have an expiration date.
They all show off how the company's product can solve consumer needs.
By achieving such a balance between current and always-relevant articles, this SaaS brand is making the absolute most of their blog section. They are allowing it to generate temporary traffic, but still ensuring relevance down the road.
Targeting long-tail keywords
When thinking about SEO, people often forget that their target isn't an algorithm, but a person. So, instead of stuffing your blog posts with short phrases, think instead of what website visitors want to find out.
Generally, web searches (over 70 percent of which are performed on Google) focus on one of three things:
Gathering information
Making a purchase (or download)
Visiting a digital or physical location
One of the best ways to fulfill these intentions is to write blog posts that target long-tail keywords. These 3-4 word phrases are specific and relate to those consumer needs that you can answer. They're also used by people further down the sales funnel. In short, this means that, provided you get this traffic, your chances of making a sale instantly increase.
It's also important to remember the main advantage of long-tail keywords. They tend to have high search volumes, without too many websites competing for them. This gives you a head start over your competitors, allowing you to boost organic SERP rankings without spending money on advertising.
Furthermore, it's not a bad idea to remember that long-tail keywords are more conversational in tone. This makes them generally more suitable for voice search, future-proofing your efforts to reach and appeal to your target audience.
Building authority
It's no news that the vast majority of clicks on SERPs go to the first five listings. And unless you're willing to decrease profits with a high ACoS (advertising cost of sales), your aim should be to boost your organic rankings. This way, you'll have a higher amount of website visits, and with the right design and copy, you'll be more likely to get conversions as well.
One of the ways your company blog can help in this regard is by building your website's authority. On the whole, there are two benefits you get by posting well-written, informative content:
When you write truly epic posts, they're going to catch the eye of trustworthy resources on the internet, who will be likely to link to these articles. The more backlinks you get, the higher your website's authority. And some types of written content are really great at inviting backlinks.
How-to posts and case studies offer unique insights and insider knowledge. For example, mattress manufacturer Amerisleep has a rich database of health-related articles, like this one explaining the relationship between sleep and work. And it's more than likely that websites will want to refer to these findings, thus boosting your website's organic reach.
Send traffic to targeted landing pages
In addition to getting inbound traffic, you can use your blog posts to send visitors to certain places. These can include your webshop, Amazon listings, or lead generation forms, automatically increasing your chances of making a sale. The types of blog posts that work particularly well in this regard include "Top 10" articles. In these, you can link to different products in your offer, like outdoor gear seller REI does here.
Using your company blog to promote new products
It's no secret that the best way to appeal to potential customers is through emotions. And no other sentiment in the human repertoire sells as well as excitement.
When people are excited about something, they're far more likely to make rash decisions without considering risks. Which is why hype works so well. Think about people standing in line to purchase the newest iPhone, or concerts selling out in minutes. Even without paid advertising, you can emulate this type of excitement for your brand's products by using your blog section.
Something as simple as a news article letting your consumers know of your future plans (or upcoming releases), like this one by Apple, is a fantastic strategy for driving sales with blogging. Although these sales might not happen right away, it's still a great way to announce the products you're proud of. Plus, you get bonus points if you add a subscription CTA, simultaneously generating hype and capturing leads.
Don't forget about customer retention
One grave mistake that a lot of businesses make is that they stop trying once they've made a sale. But the truth is, it's five times cheaper to hold on to existing customers than to reach new ones. And, luckily, your blog can be a part of these efforts.
Whether you're going to offer software updates, provide new information, or simply attempt to inspire your buyers to find new uses for their purchase, you can do this through a blog.
An excellent example comes from EA Games. Their latest free update includes a set of new makeup items, developed in collaboration with MAC Cosmetics. Even though it's not a product that will generate sales, it is a way to get players re-invested in the game. Down the road, this can result in a higher likelihood of purchasing paid content from the company.
Is a blog enough to drive sales?
While it's an irreplaceable tool in your arsenal, a blog in itself might not be enough to make a huge difference in your profits, so it's a good idea to combine it with other content marketing platforms. Social media is an excellent start, but you can choose to go a step further with videos or a podcast. No matter which of these mediums you opt for, know that their beauty lies in the fact that you can repurpose any of that content.
When combined with email marketing and retargeting, a consistently updated blog can yield great results, positively reflecting on your bottom line. More importantly, it can lower your advertising costs, opening up more space for profits.
And sure, it may not be the most innovative content marketing strategy you could opt for. But it's an irreplaceable foundation for all your other efforts. And with a strong foundation, you can build almost anything, without having to worry about your efforts caving in.
Natasha Lane is a growth hacker and a writer with a rich history of working in the IT and digital marketing fields.
Image source: depositphotos.com