How to optimise your digital care solutions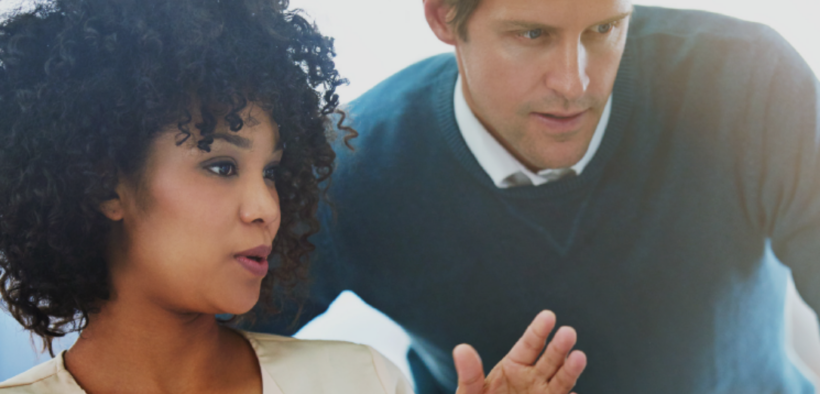 Looking to optimise your digital care and wondering where to start?
Consider the evolution of the word 'social'. Once upon a time it was a term solely associated with physical community activities and character traits. Meeting friends around a barbecue, or volunteering for charity, for example… "Jenny will be there; she's such a social butterfly". In the last few years it has gained a whole new meaning, with the virtual connotations that link it to words like 'platform', 'technology' 'media' and 'channel' and 'virtual communication'.
In the new world of 2020, it has become strongly aligned with a word that would seem to be its very antithesis – 'distancing'. But the social (or, more accurately, physical) distancing the world has been asked to practise during the first half of 2020 has, almost ironically, also led to a huge upsurge in the use of social media.
With hundreds of thousands of people confined to their homes or limiting their physical interactions with others, it is no surprise that they have turned to social platforms to keep the flames of community and communication alive.
What this means for organisations and individuals that communicate with their audiences in the virtual space, however, is that it has become even more vital that taking care of their digital presence must be a number one priority.
If you are hoping to fully engage and retain your customers, and induce any kind of brand loyalty, you need to be there for them 24/7, able to listen and respond to all and any queries or concerns whenever they arise.
You need an effective digital care solution and there are a number of tried and tested ways to achieve this.
Following is a list of 10 practical tips that will assist in ensuring that your digital care approach does exactly what it says on the tin – takes care of your customers and always considers their needs above all.
Implement a workflow built for social customer care
The first thing to remember is the very public nature of your social interactions. Calls, email and face-to-face discussions are private one-to-one affairs, but an interaction on a social platform can quickly escalate and go viral. To ensure you have the highest levels of control over your private and public channels, you simply must have a solution that is purpose built to address the unique demands and workflows of digital care. Only then will you be armed to respond quickly and effectively whatever the query or challenge.
Ensure seamless automation
Integrating your solution with automation technology assists coordination of smooth and seamless automated responses. This can mean using bots to handle FAQs and save customer agents' handle time. Bots are also great for gathering information and classifying issues, ensuring that requests and issues are diverted to the right agent quickly and easily.
Automate conversation routing and prioritisation
Your customers can reveal plenty of useful information in the messages and posts they leave on your social channels. Technologies such as automated tagging and machine learning are today incredibly sophisticated and sensitive enough to pick up on and decipher these clues. With these abilities they will then automatically correctly route and prioritise issues.
Control unexpected volume spikes
If COVID-19 has taught us nothing else, it's to expect the unexpected! The best digital care solution needs to have scalability at its core. The day, and it will come, that red alerts begin to ping, your care team needs to be able to rely on a solution that can handle exponential increases in traffic and requests. A frustrated customer is one step away from being a former customer, so you need to be able to address their concerns when and as they happen. Even if there are thousands of other customers in the same boat, at the same time…
Resolve issues in-channel
Customers, especially customers with a grievance, always like to feel in control of the situation. And if they have chosen to communicate with you via a particular channel, they have done so for a reason. So you need to respond in kind. Customer experiences that require another level of effort from them, such as being transferred to a different channel, has been rated as the number one driver of customer disloyalty from customer service interactions.
Coordinate agent processes
Lengthy and elaborate on-boarding processes and training sessions have never been practical for many organisations and this is especially true now, with the rise in working from home (WFH) operations and other restrictions due to the current situation. A platform that enables rapid skill transfer and simple productivity assessment is a must. Your digital care solution should always integrate agent on-boarding, behaviour monitoring and quality assurance.
Establish real-time service level monitoring
Service level agreements (SLAs) define your commitment to and relationship with your customers by specifying just how quickly and effectively your agents are responding to and resolving concerns. Your digital care solution needs to measure incoming support queue volumes, response times and customer satisfaction – all in real time.
Integrate agent-level reporting
How well does your organisation's internal reporting utilise its traditional data when it comes to benchmarking its social metrics? Your digital care teams must be able to tie their reporting to long-standing call centre metrics, such as cost per resolution, response time, handle time and, again, customer satisfaction. Then, and only then, will you see the tangible benefits and advanced capabilities of a well executed social customer care solution.
Measure and report on customer satisfaction
The previous two points have both indicated the absolute number one aim of any digital care solution – customer satisfaction. So this must be the most important thing to monitor and measure. Use CSAT and NPS surveys as benchmarks to see how well your digital CX (customer experience) compares.
Connect social with the core business
This comes to the very heart of why you are doing this. There is no point in having the very best digital CX in the world if it has no deep, intrinsic and unshakeable relation to what your business is all about. Beyond integration, the best digital care solutions will help you to see a panoramic, big picture view and generate clear and actionable reporting for the C suite.
These best practices are all easily implemented with the use of the right technology, enabling organisations to fully engage their customers by resolving any issues that matter to them.
To discover how to optimise your digital care solutions click here.
Download 10 Best Practices You Need to Know Now from Khoros software solutions.