How to be brave without breaking your brand
In an unstable market, there is a lot of pressure on brands to adapt and differentiate – and do it quickly. Ashling Withers contemplates how brands can be brave and make changes without damaging core assets or what they've built.
Change is tough. For big, complex organisations, change can feel almost impossible. Unfortunately, today the market demands it. From neo banks to Airbnb; Uber to Allbirds; no brand or category is safe from the disrupters that enter the market every single day.
Consumers now expect experiences that are tailored to them as individuals. Mass appeal is no longer desirable. Ford's ethos is dead.
For large-scale, heritage organisations this is no easy challenge. Over time their brands have built awareness, equity and trusted relationships with their customers. However the need to diversify and adapt to attract new audiences has led to the creation of new brands or growth through acquisition. This can result in complex portfolios, disengaged staff and rising costs needed to maintain them all.
Traditional brands are struggling with how to keep up with the challengers. Attempting to bring new brands, products and offers to new audiences, whilst not alienating the core loyalists or damage hard earned equity.
According to Brand Asset Valuator, the world's largest study of brands, brand equity is measured on four key pillars:
Differentiation – a brand's ability to capture attention in the cultural landscape. A powerful driver of curiosity, advocacy and pricing power.
Relevance – how appropriate and meaningful a brand is to consumers. Drives brand consideration and trial.
Esteem – a measure of how highly regarded your brand is and how well it delivers on its promises. Leads to trial and commitment.
Knowledge – the depth of understanding people have of a brand – both its positive and negative information.
Many established brands lead on Knowledge and Esteem, built over years of steady reputation and brand building. They are, however, falling behind on Differentiation and Relevance.
So as a brand, how can you modernise and flex, without losing the assets that have helped your business get where it is today?
There is a way to be brave, and you can do it without breaking your brand.
Defining what's sacred
Over time, driven by new products, new markets, new marketing teams, new audiences – brands develop multiple assets that are considered vital to their existence. From logos to colour palettes and digital experience to taglines. But do they really reflect your business? By evaluating what is truly core to your brand, and more importantly, be able to let go of the things that aren't, lifts limitations. You can begin to explore new ways in which your brand can look, feel, act and speak.
McDonalds re-energised their brand by identifying their sacred assets, bringing certain elements of control through reducing and redefining colour palette and typography. However, they have liberated arguably their most sacred asset, the iconic arches. The arches can now be used as a stand-alone asset, and in a much more creative and dynamic approach. Still instantly recognisable, they have been courageous in understanding the power of the asset, and how it can deliver more personality, interest and equity when freed up to be creative.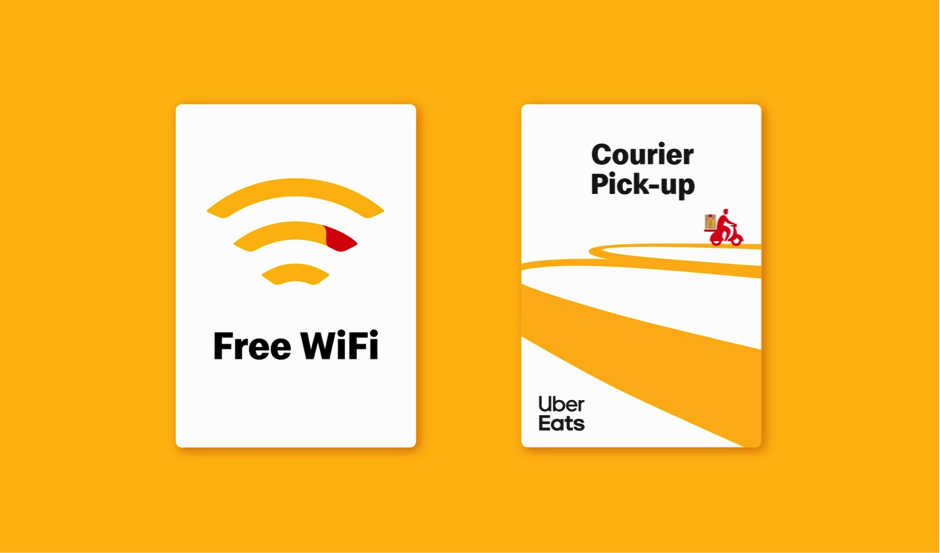 Revaluating architecture
Complex brand portfolios are the norm, particularly in large organisations. Rigid and established systems can seem impossible to break but through the lens of your strategy, it is possible to redefine your architecture and realign your brands. A rigorous understanding and evaluation of the equity and benefits of each of your brands, products and services will inform how you create a portfolio to most of your assets.
For example, Event Cinemas was struggling to create differentiation across its portfolio of offers. A revitalised strategy led it to a new, dynamic monolithic architecture model.
Retaining its strong masterbrand, each experience flexes to create a world for the customer to immerse themselves in. From the luxury of Gold Class, to the epicness of 4DX. All Event through and through, but each with their own distinct appeal.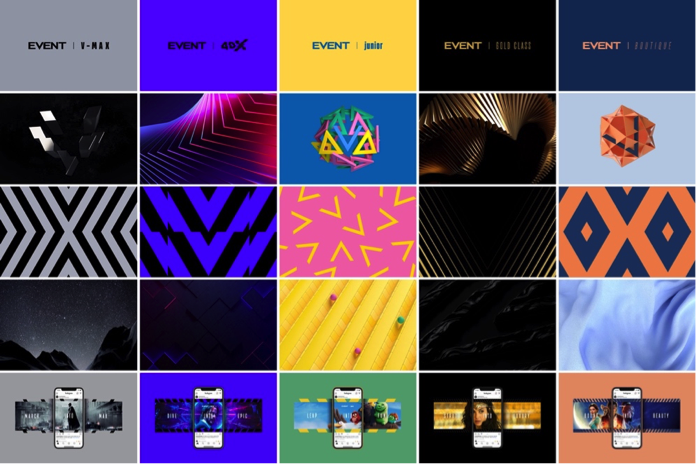 Give power back
Your people are the ones that really deliver your brand. Instead of building your brand in the executive office, it is imperative to talk to those that work with it every day – internally and externally. They understand its strengths, limitations and potential. Understanding how your brand is used allows you to create a framework for flexibility and control, and defines how people can and should use your brand. It doesn't mean freedom for everyone, but it sets you up to empower those that can do the most with it.
Amstel has created a unique way of empowering flexibility with its brand. With 115 markets, the brand needs to express itself in ways that appeal to diverse audiences. However, this has caused a lack of coherence and reduced equity around the world. In its recent rebrand, it has unified into one single logo, but crafted a series of illustrations that reflect key, iconic assets of the brand. These have been used to build an identity system that allows its marketing team around the world to select and create their own stories, relevant to their audiences. By creating certain rules, the brand can still empower its people and create experiences that are nuanced and reflective of local needs, without diluting or fragmenting the brand.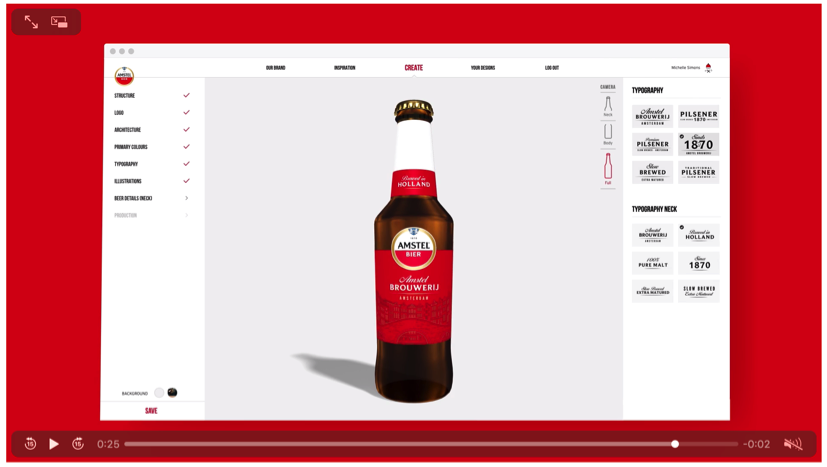 Time to look for a different way of doing things
It's old news that the way customers interact with brands has been turned on its head. But despite this, many are still being managed in the same, restrictive ways. Whilst we know it is no longer feasible, it's incredibly difficult for those who manage and develop brands, to release themselves from 'the way things have always been done'.
Bravery doesn't mean throwing out what is valuable. It means having the courage to look at a company's brand assets in a completely different way. An approach that allows you to understand how best to drive relevance for your brand, whilst also ensuring it truly does stand out from the competition.
Let's be brave.
Ashling Withers is a strategist at Landor.
Photo by Sammie Vasquez on Unsplash.