E-mag gives golfers personalised issue after every round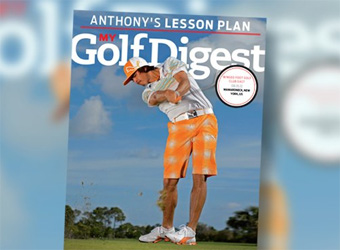 A golf magazine in the US has started producing personalised digital magazines for subscribers based on their most recent round of golf.
Golf Digest partnered with the popular Golf Logix app, which helps users navigate courses, and tracks and analyses their game performance, to create Golf Digest Live, a personalised e-magazine tailored to the player's most recent strengths and weaknesses on the course.
Golf Digest senior editor Matt Ginella, said Golf Logix was the perfect partner given it is the most-downloaded golf app and boasts 1.75 million users. "Golf Logix was always hoping to be with the golfer off the course, and we were trying to figure out a way to be with the golfer on the course," Ginella said.
Users of the app are being asked if they want to invest in the Golf Digital Live offer, which, after a 30-day free trial, costs $19.99 annually, giving subscribers access to a personalised issue after each round they play. "We're essentially playing to a packed stadium—we're not starting at zero like most apps have to," Ginella added.
And the according to AdWeek, Ginella sees the magazine becoming even more personalised as golf tracking improves. "Right now, the only speed bump to crazy success that I see is data entry—we need users to give us their results," he said. "I'm excited about integrating technology that lets you track a ball or track when you use a club. … If we can use all of those ancillary products, that's where the app gets really slick."
The personalised magazine can be read while the subscriber is on the green or after the game's completion. It offers tips, tricks and articles from the Golf Digest archive, based on the player's performance, turning what was a mass, monthly publication into a personalised, constantly updating resource.
Golf Logix is a free app that works in a similar manner to Nike+ tacking players using the phone's GPS and the course details of more than 30,000 courses in the US.