Facebook finally releases local user numbers to prove its weight to advertisers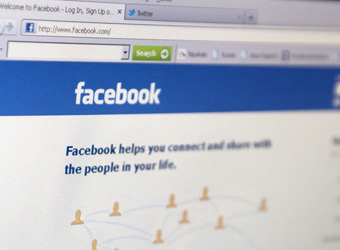 Facebook has released its Australian user metrics for the first time and proved just how much muscle it has in the Australian market.
Figures released this week based on different data points including IP addresses show that the social media site is checked by a staggering nine million Australians each day and has 12 million monthly active users.
Most of the major social media companies, including Facebook and Twitter, have previously refused to release detailed daily user figures. Twitter has never published national user figures, but it is estimated that there are approximately two million accounts in Australia.
The new figures confirm Facebook's position as the most used social media platform in Australia. In a statement accompanying Facebook's user data it says:
"A lot of people focus on monthly active users or even registered users to demonstrate their size and scale. Facebook sees this becoming on old way of looking at the media world. In this world, understanding who comes back at least once a month is only part of the picture. Instead, businesses should focus on people who come back online every single day, because that is how they live their lives. People are online numerous times in a single day and are constantly connected; creating, sharing and engaging with the content that matters to them.

For advertisers, this will help to create campaigns that can reach the right people at the right time on both desktop and mobile. Old ways of reaching people are becoming obsolete. Advertisers of all sizes should be able to reach all the right people and do it quickly and efficiently."