How to create an influencer marketing campaign for your small business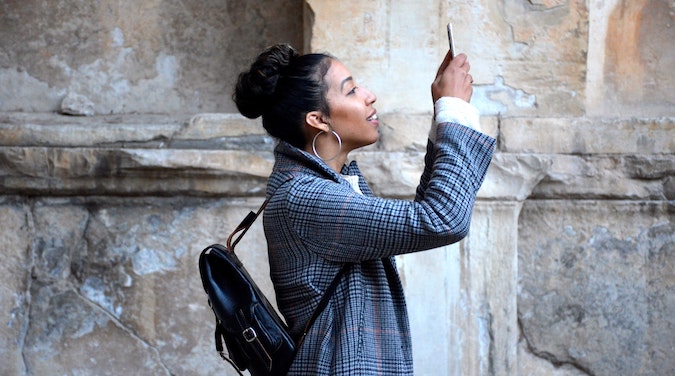 David Fairfull explores why influencer marketing is a key medium for small businesses and how it can be used effectively by SMEs.
Influencer marketing is one of the biggest trends of the digital economy. With its ability to reach new audiences and generate an 11x higher return on investment (ROI) than traditional methods, it's no wonder influencers are fast becoming a key part of many brand's digital marketing strategies.
But for small businesses, knowing where to start can feel overwhelming. While some just don't see the value, others often struggle to engage influencers effectively or get lost in the sea of new regulations and unclear methods of measurement. However, the low-risk, high-return nature of influencer marketing is too big an opportunity to miss, particularly for SMEs.
So, how can small businesses tap into this trend? Here, I provide my tips on how to use influencers to your advantage.
Find the right audience
The online space is incredibly saturated, so the ability to find a targeted audience is crucial to campaign success. It's been reported that famed influencer Kylie Jenner charges more than AU$1 million per social post. But not all businesses are targeting the masses and most will achieve stronger results using smaller influencers, at a much lower fee.
The benefit of using micro influencers, who have between 10,000 – 50,000 followers, is typically lower cost, with some accepting payment in goods and services instead. Plus, influencer marketing is ultimately all about engagement. This means the higher the engagement the more effective the influence.
Influencer Marketing Hub's 2021 Influencer Benchmark Report found influencers with less than 15,000 followers have a higher engagement rate, sitting at around 18 percent, compared to those with over a million followers, at 5 percent. This is a win-win for small businesses – not only can you target a more engaged audience, but you can also do so on almost any budget.
A good example of an SME engaging influencers is the Australian beauty brand, Frank Body. The business started out in 2013 with only AU$5,000 and no marketing budget. But by engaging with influencers, seeding their products and encouraging users to share on social media with hashtags, they transformed the brand. Within 12 months the brand had over 350,000 followers on Instagram, and in 2017, cracked a yearly revenue of $20 million.
The founders knew they could engage with their audience on Instagram and found a cost-effective way to raise awareness of their products and generate a buzz. The impact is clear – influencer marketing has an incredibly low barrier to entry and ultimately allows SMEs to grow their brand without breaking the bank.
Define the objectives and how you'll measure success
Is your objective to see an increase in direct sales? Build brand awareness? Increase your digital presence? The objective of your campaign will directly relate to how you engage with an influencer, as well as defining the direction of the content strategy.
Once your objective has been defined, work with the influencer to set up ways for this to be measured. We did this during a recent influencer campaign here at Metigy. Our goal for this campaign was to raise brand awareness and draw attention to our new creative services that provide small businesses with easy access to visually engaging graphic design. Given our focus was broader awareness, we ran a competition with three influencers for a week, offering users the opportunity to win a three-month unlimited plan for the service.
Thanks to this campaign, we grew our social media following by 11 percent, reached 40,000 new accounts and increased our content interactions by close to 12 percent. These results show that we were able to target and engage a brand new audience, something which was a key objective for us. While there are many ways to measure a campaign, what's key is to be guided by your campaign objective.
Build lasting relationships with influencers
Once you've found the perfect influencer, cultivate the relationship. Building a relationship with an influencer will help them become a brand advocate for your small business. It also means less time spent on production as you both understand the goal, the type of content that's going to work and how things should be done. With influencers, it's important to note that these relationships are often mutually beneficial and as the relationship progresses, you may well be able to negotiate a better price long-term.
At Metigy, during our latest influencer campaign, we narrowed the choice of content creators down by ensuring our vision, purpose and messaging aligned. Each influencer brought with them a strong and unique brand, but all shared the same goal of inspiring others to start their own businesses.
As small business owners themselves, they related to our mission and felt connected to our cause. This helped us to sustain a lasting relationship with each influencer because we both went into the campaign with the aim of mutual support and a shared vision.
The key takeaway for working with influencers
Influencer marketing is one of the biggest trends in digital marketing, but it's much more than this. With over a billion people actively using Instagram each month, and close to double that on Facebook, social media is clearly here to stay. For smaller businesses, the biggest takeaway for kickstarting your influencer journey is to make sure you collaborate with an influencer who shares your brand values.
At the end of the day, you're starting a working relationship with someone who's set to become an advocate for your brand. Ask yourself: is this collaboration something you'll be proud of? With clear insight into why you should engage an influencer, the only question remaining is this: what are you waiting for?
David Fairfull is the CEO and co-founder of Metigy.
Photo by ANGELA FRANKLIN on Unsplash.
Found this article interesting? Read about AiMCO's recent updates that encouraging influencers to disclose gifts.