Ikea Emoticons: 'A smart solution to end misunderstandings around the house'
Ikea in the Netherlands has introduced a unique branded content idea to the world: Ikea Emoticons, the new way for people to communicate that makes feeling offended "simply impossible".
The brand claims its new range of cute storage and home-related icons will solve universal communication issues when loaded onto people's phones.
Created in conjunction with creative agency Lemz, Ikea Emoticons include images of everything from shoes and handbags to Swedish meatballs, and of course, Ikea furniture, homewares, and storage solutions.
The brand is pushing this sentimental message to convince people to get the app:
"Men and women have always found difficulty in communication. In the home situation misunderstandings occur most around clutter. And that is why IKEA introduces Emoticons: a communication tool to ensure universal love and understanding in your home. All your hints, desires and questions will be understood right away.

Give it a try. Start spreading happiness."
iOS users can download Ikea Emoticons as a language setting on their phone and use them to their hearts' content in a range of apps.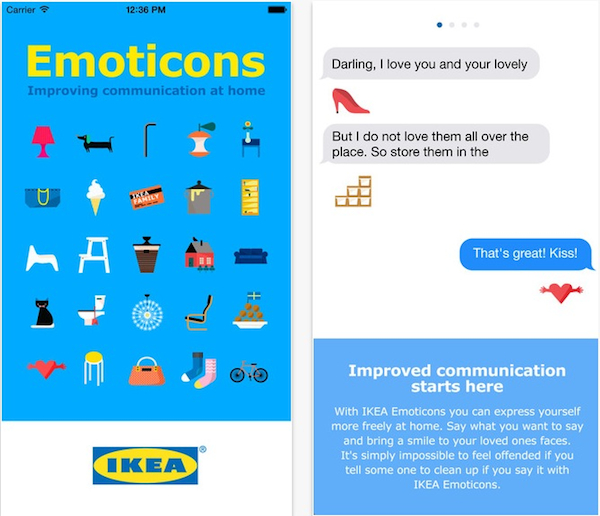 The iOS process' only downfall is this pop-up that left us feeling a little uneasy about the installation.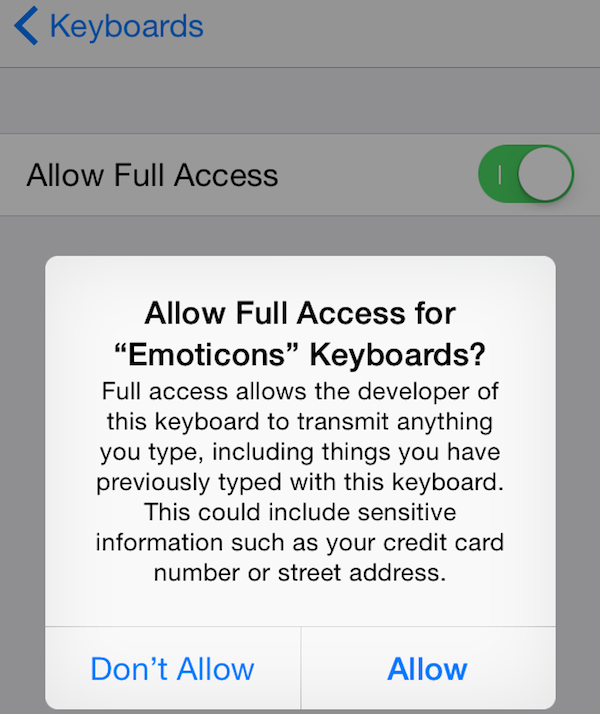 For Android users, it's a bit more clunky – users need to select the Ikea Emoticons from an app-like feature to import into text messages or emails. This way, there is no need for a scary warning message like on iOS but it makes for a far less smooth user experience.
The brand is hoping people will use Ikea Emoticons to solve everyday home troubles by talking about its products.
As it says in its Android app how-to guide: "Say what you want to say and bring a smile to your loved ones faces. It's simply impossible to feel offended if you tell someone to clean up if you say it with Ikea Emoticons".