iOs14 update: If you aren't advertising on Facebook and Instagram, your business will suffer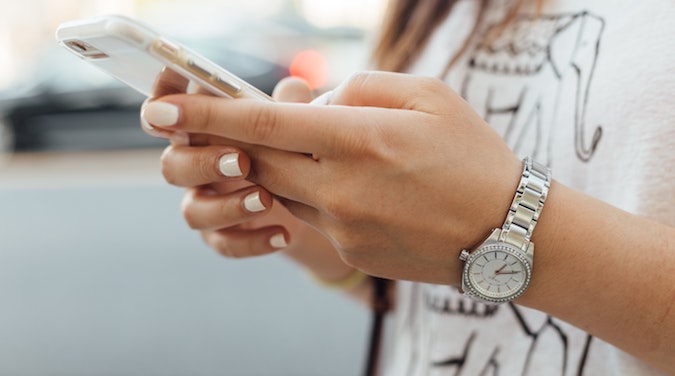 We are by now familiar with the Apple iOS privacy updates and the potential impacts they could have on social media advertising. Kristy Armstrong writes about how, with an open mind and some re-adjusting, marketers can still get a great result from Facebook and Instagram ads. 
Social media is a powerful tool that provides businesses with direct contact to their desired audience and potential customers. 
The ability to utilise social media as a promotional and engagement tool for ecommerce brands, or any brand, strengthens the brand awareness of a business across its consumers and should be a part of an integrated marketing strategy for a company.
Claiming online real estate in the social space is as important as creating a website, however the iOS14 privacy changes will have an impact on businesses that utilise Facebook advertising and present challenges to businesses entering the ecommerce arena in the future. By now, you've probably heard about the iOS14 privacy changes and the potential impact it will have on Facebook advertising. Or perhaps you've experienced the Facebook and Apple pop-up asking your permission to track your actions within the app.
Facebook will present users with an explanation of the information they will be collecting. Apple will present users with a choice to have their activity tracked, with no further explanation as to what will be tracked. 
Changes like this are not uncommon. 
Let's go back to 'The Consolidated Facebook Pixel' a few years back. Everything worked out fine, so fine that you might not even remember. Remember COVID-19 this time last year? We adjusted strategies and then BOOM, sales skyrocketed.
Facebook is still maturing and has been around for less than a decade, so for a platform so young, change is inevitable. 
This is a platform that will continuously evolve, allowing your brand to grow for years to come. The new update will change the way brands operate in regards to tracking and reporting, however, with a little re-adjusting, you'll easily be able to navigate the latest updates and reap the benefits for your business, if you allow it, Facebook is here to support your brand growth.
Let's talk about new customers 
The key to scaling your business is through generating new customers, right? It would be a huge discredit to your business to completely ignore the fact that there are and will continue to be millions of daily users on Facebook. While iOS14 does make tracking the events of these users more difficult, it does not mean that there aren't thousands of potential customers waiting at a click of a button to spend their money within your ecommerce store. It just means they may be slightly harder to find. Utilising social media to the best of its ability to engage with customers will continue to remain important for a business in creating new customers and interacting with existing customers. 
Holistic versus nitty gritty
Let's not deny that we were purely focusing on the results from Facebook and trusting the accuracy in these results. A holistic approach is what we should have been doing from the beginning. Yes, tracking may have been a lot more accurate than today, BUT it still was not 100 percent accurate. It is now time that we do focus on a more holistic view of your business – measuring aggregate ad spend versus revenue and profit. Tools like Supermetrics Data Studio, will help you pull data from as many data sources as you need, giving you a more holistic view of your business. 
Re-adjusting and adapting is a necessity 
With change comes a feeling of uncertainty. Change is inevitable and the only way to overcome it is to readjust and adapt. Keep your mind open, do your research, change your strategy and start testing again. Advertising is not always sunshine and rainbows. Doing nothing is not the answer, and correct me if I'm wrong, but finding a new strategy that absolutely crushes it and conquering the change is a pretty awesome feeling of accomplishment. Any digital or social strategy will need continuous review and improvement as technology changes, policies change and the platforms ecommerce businesses choose to work on, change and evolve. 
This is not doomsday. This is far from the end for Facebook. These changes do not take away the fact that there are nearly 4 billion monthly active users, and they aren't going anywhere. If you allow it to be, it will be a platform that will continue to help fuel your company's growth for years to come.
Last month, in February, we as an agency spent $347,206 in ad spend across our client's ad accounts and as a result we generated $1,323,877 back in revenue, which is an indication to show that Facebook is still powerful for ecommerce and the success is still there. Consumers are still buying, results are still booming and Facebook is making adjustments to suit this new update. With these new practices and adjustments, come resolutions.
Now, this does not mean that changes aren't to be made. They definitely are. You, as a business owner or marketing expert, need to adjust. Let's shift the focus.
First party data: You need to utilise the data that has been in the palm of your hands more than ever. Start creating audiences through first party data such as customer lists and email databases. One main thing to keep in mind is that Facebook is a rented platform. The goal with advertising is to find new customers, bring them across to your own channels and nurture them from there. Make them yours and capture all data you will need to continue to engage with them outside of social media platforms

ManyChat Messenger Bot, also known as 'the golden nugget': Use messenger platforms such as ManyChat Messenger Bot to build communities, create value and convert potential customers. Did you know that 1.3 billion people use ManyChat everyday? With an average of an 80 percent open rate

, you don't want to miss out on this platform

Invest in testing: The importance of testing specific ad creatives, audiences and content to find a 'winning' ad formula will become more important than ever. Once you find that winning ad, it's time to find another. Testing is crucial. Testing could include t

esting ad creatives such as single image vs. carousel, collection vs. video. It could also mean a

udience testing, such as broad targeting vs. Interest targeting.
All in all, we don't own social media. Change is inevitable and businesses must adapt and be prepared to engage with the impact these changes, and future ones, will have on their ability to communicate with customers and potential customers. The 4 billion active monthly users on Facebook aren't going anywhere. They're here and they are ready to buy from you. You wouldn't go into a car race with a horse so if you're not advertising on Facebook, you're losing out. Adapt, or lose.
Kristy Armstrong is the client services and public relations manager at Top Tier Marketing.
Photo by Paul Hanaoka on Unsplash.