Is the call-centre the missing piece of the of omni-channel retail puzzle?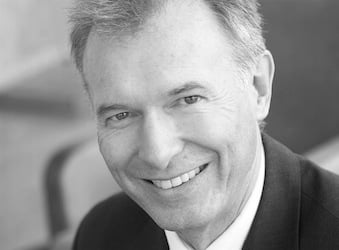 Retailers are getting very excited about call-centres. This may come as a surprise – after all, aren't call-centres an increasingly costly (yet necessary) burden in today's world of omni-channel marketing? In the past, perhaps. But these retailers see the call-centre as the linchpin in what could be the future of retail: digital stores which can replicate the intimacy and expert guidance of face-to-face customer service.
As retail continues its progression into a hybrid "bricks and clicks" industry, competitive advantage will stem from engaging customer experiences rather than simply the quality of products and services. All this is well-known to smart retailers and marketers alike: after all, it's driving investment in social media, business analytics, and a host of other technologies which seek to connect business and customer more intimately. So where does the call-centre fit into all of this?
Online store with call-centre
The bricks-and-mortar store has one unique advantage over its online counterparts: the sales assistant. The best sales assistants provide a level of counsel and advice, based on a combination of expertise and understanding of the customer's preferences, which is only possible as a result of strong rapport built up over time. This personal attentiveness not only converts prospects into sales, but generates the strength of loyalty to the brand that is required to turn customers into repeat customers and advocates.
One of the biggest challenges for businesses is to reproduce this rapport for e-commerce stores and online customers. While social media and digital content channels have proven effective marketing tools for drawing customers' attention, they're not designed to provide the level of one-to-one counsel and service provided in the physical store. The call-centre, however, is well-placed to provide this sort of personalised counsel electronically and at scale – and with a few technological tweaks, it could usher in a whole new model of retail and experiential marketing.
Your call is important
The call-centre is a particularly apt hub for this sort of engagement for several reasons. First and foremost, voice is a far more personable and intimate medium than electronic text: an experienced call-centre operator will instinctively tailor their approach to fit with the customer's tone of voice, conversation patterns, and personal history. That sort of emotional intelligence is critical to earning customers' trust.
In addition, most marketers and retailers acknowledge that the mobile device is becoming the pre-eminent platform for online transactions now and in the future. In the US, for example, mobile commerce jumped from being only 3% of all e-commerce in 2010 to 11% by the end of 2012. And voice communication – via the humble telephone call – is something any shopper on a smartphone can access. Customers just need a compelling reason to make a call.
By enhancing the traditional call-centre with new technologies like analytics and voice recognition, operators will be able to provide that reason, offering levels of service that are all but equal to their counterparts in the physical store. Applying business analytics to a customer's purchase and browsing data, for example, can help operators tailor their recommendations to resonate more strongly with their customers; voice recognition technology could soon identify whether customers are "hot" or "cool" prospects, augmenting operators' emotional intelligence with real-time feedback on what to say (and how to say it) to build or regain engagement on the line.
Integrate this with social media and supplement it with personalised digital content – such as the analytics-tailored eDMs and videos already used by many e-commerce stores – and you start to see the call-centre as the hub for omni-channel marketing in both retail and a host of other industries. It also suggests the call-centre may be the most valuable target for business transformation. By integrating it as a delivery channel for sales and advice, supported by data from other back-end and front-end technology platforms, the call-centre could be converted from loss-maker to sales and growth enabler for retailers and their marketing efforts.
The call-centre's makeover
As e-commerce continues to grow, retailers will need to provide digital stores which combine the best of both "bricks" and "clicks". Inevitably, the lines between the two will blur: telepresence technologies, for example, will allow call-centre operators to identify customer preferences and make recommendations based on what the customer is actually looking at, whether in a showroom store or on the street. Advanced analytics may help brands not only provide personalised customer advice, but predict product and fashion trends ahead of time – adding a new degree of prescience to counsel delivered by operators. The call-centre not only offers retailers the opportunity to deliver an electronic version of the physical retail consultation, but also dovetails with the mobile device as the heart of customer purchasing behaviours and decisions.
Transforming the call-centre from supporting to consulting will be no easy task for retailers. It'll require expertise in retraining and skills development (combining the rapport-building of sales assistants with the technical training of call operators, not to mention new skills in technical areas like analytics); as well as integrating multiple new technologies into a single platform (including business analytics, social media, and back-end platforms like Voice over IP). Those retailers who do invest in a call-centre makeover, however – and the marketers who partner with omni-channel operators to apply the model to any number of service industries – will reap the long-term financial dividends of truly loyal customers.