KLM's social marketing is flying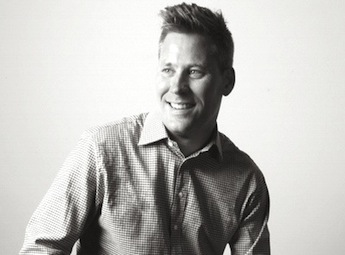 KLM Royal Dutch Airlines is one of the world's largest airlines. The courage and ingenuity they have been demonstrating in their social media activity helps to show why. The company's social media strategy shows its leaders are willing to push beyond their comfort zone, and take calculated risks. Not all of these risks have paid off since they ventured into the world of social media in 2009, but enough of them have worked for KLM to now be considered one of the best brands at converting Facebook 'likes' into customers. Let's look at what they have done to achieve this success.
Airlines are not always known for being approachable, but KLM has being going out of its way to be just that, and have been reinventing the way that they think about marketing in the process. A fantastic example of this is a campaign they called KLM Surprise that ran last year. This 'campaign' was not an advertising campaign in any traditional sense. In fact, when one sees the YouTube case study, it feels more like a social experiment than a marketing activity.
KLM carried out little acts of kindness for passengers traveling to and from Amsterdam Schiphol. The campaign was designed to spread happiness and delight KLM customers. It started by looking for passengers who indicated via Twitter, Facebook and Foursquare that they were traveling with KLM. Based on an analysis of customers' social media profiles, KLM worked out what an appropriate 'small gift' might be – for one passenger it was a Nike+ wrist band, for another it was tickets to a movie. KLM used a busy holiday period at the airport to delight their customers with a small personal gift. The results of this activity speak for themselves. They got an additional 17,528 followers on Foursquare, a Twitter reach of 2.6 million and over 250,000 views on YouTube.
I think a much more telling result is the way KLM is describing this campaign on their Facebook page. They use the line, "discover what happens when a brand stops advertising and starts spreading happiness". This reflects a cultural shift within KLM about the perception and role of marketing, and is fundamentally altering the way they view their customers. They are brave enough to be a brand that has stopped the traditional 'look at us, aren't we great' marketing language, and have refocused on understanding their customers and communicating with them in personal and surprising ways.
Another stand out is something they call 'Meet and Seat'. A passenger can connect their LinkedIn and Facebook profiles to their flight and see who else is on the flight. The passenger can then request to be seated next to that person. KLM are using social data to become a business networking tool. Not everyone would want this service, but some will consider a plane trip a good networking opportunity, as long as you are sitting next to the right person.
Can your brand stop advertising and start providing new ways to surprise and delight your customers?