Marketers can't treat internet creators like professional celebrities – Hank Green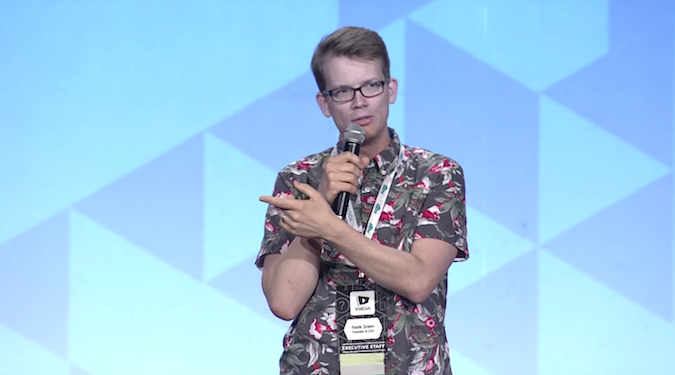 YouTube creator and VidCon cofounder Hank Green sits down with Marketing to discuss shifting tides in influencer marketing, how brand-creator relationships are evolving and how agencies can get in the way.
Last year, Marketing caught up with Hank Green, one half of the venerable YouTube channel 'Vlogbrothers', producer of several internet education programs including 'Sci Show' and 'Crash Course', host of the Dear Hank and John podcast, author of the young adult novel An Absolutely Remarkable Thing, cofounder of VidCon and probably many more things. In our last interview, Green shared his disdain for the term 'influencer', "We don't call ourselves that, so it's always a little weird when people use that word."
Green and his brother, John – whom you may also know as the author of The Fault in Our Stars – were among the first to amass a significant internet following from only independent efforts. Since, it's become standard practice. Internet stars are born and die every day, and consumers have become desensitised to the strangeness of everyday celebrities. Together, the Green brothers have reached almost 800 million people on YouTube with their Vlogbrothers channel alone. Yet, Vlogbrothers is considered a sacred ground, with authentic audience relationships prioritised over the potential for brand integrations. "What was always the most interesting thing about [Vlogbrothers] for us was the audience," says Green.
The pair have now been independent internet entertainers and educators for more than a decade, with a continuously growing repertoire of brand collaborations. Of the two, Hank still considers himself the better brother in a meeting, "what I will say is that I am much more willing to be in a meeting – John often is not there at all because he would rather be making stuff."
"We're both very distractible and it's definitely true that I will tweet during meetings, I've never not tweeted during a meeting."
Prior to 2019's VidCon Australia in Melbourne, we spoke to Green again to get back up to speed on influencer marketing from the creator's point of view.
This interview has been edited for brevity and clarity.
How have brand-creator relationships changed since we spoke last year? What are marketers and brands getting better at, what are they getting worse at?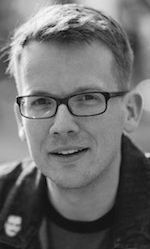 Hank Green: There is a much better understanding of the relationship, maybe not year over year, but there has been improvement. Over the last five years or so we've just gotten better at it. Gotten better at understanding how valuable the connection between a creator and their audience is and what a big deal it is for creators to partner with brands. [Brands] need to be extremely sensitive to what they can do, without interrupting that relationship.
It has gotten better, and what that comes down to is a better understanding of what this world is. Because it's not the same as professional sports stars, it's not the same as influencer marketing with professional celebrity spokespeople. There's a certain piece of it that is the same, which is 'this is a famous person, they have credibility, they are recognisable and they are coming at me with this message'. But there's another piece of it that's not the same, that [fame] was built through a direct relationship with an audience that relies on them being honest, open and human.
That tension between the human part of it – the human authenticity – and then the fame part of it – which is sort of necessary, but a little bit dehumanising – is very different when it comes to internet-media-star people, than it is with traditional celebrities. If you just imagine it as the same sort of thing as traditional celebrities, then you get in trouble pretty quick. 
Do you remember the first time you worked with a brand in a marketing capacity, or the first time a brand approached you for a marketing opportunity?
I remember the first time it started happening to other YouTube creators. There's a fast food restaurant called Carl's Jr in America. Carl's Jr did an advertising campaign that Shay Carl was a part of, with a couple other YouTubers. I thought, 'wow that's very different, and I can see how this is going to be a thing'. Rhett and Link, of course, were always on the forefront of this, and in a really smart way had their relationships with brands be part of their personalities. They were doing funny, weird local commercials, even before YouTube was happening.
We were very hesitant in the beginning to do any kind of brand relationship and we still don't do it on the Vlogbrothers show, it's almost like we were so late to the game that by the time I did my first [brand collaboration] it wasn't that big of a deal.
Given the Vlogbrothers channel is at the centre of your internet presence – and what kicked it all off for you – why have you and John chosen not to do brand integrations there?
It was a decision we made. I think Sony camcorders was maybe the first [brand deal] we thought about. After thinking it through, something about it didn't feel right; I can't really articulate what it was. The thing is that, ultimately, Vlogbrothers is not an expensive show to make, it's just a couple of guys doing the thing that they're doing.
And ultimately the thing that I'm excited about on Vlogbrothers isn't growing it, isn't taking the money and doing something with it. It even took us a long time to turn on pre-roll advertisements on Vlogbrothers. The value is so huge in just having a really above-board clear relationship with the audience. The most interesting thing about [Vlogbrothers] for us was always the audience, and doing things with them and having a clear relationship.
Because we were popular at a time before brand deals started to be a thing, we already didn't have them, so having them would have been weird. Whereas, if we had become popular in 2013 when brand deals already existed, I think it would've been a natural thing to do.
Were brands courteous to work with when working with YouTube creators was still considered experimental?
It was a lot more hands on, and there was a lot more confusion about what everyone was doing. There was no model. Sometimes it was an agency and sometimes it was directly through the brand; it sort of had the feel of trying to figure out a pilot project. It felt like everything was being done from scratch every time, which was labour intensive for the creators and for the brands. It's better to have some things not be so labour intensive.
Do you prefer working with a brand directly or through an agency?
I prefer working with the brand directly. I want to know exactly what they want. It's almost like I want to be the agency – I want to think of how to make the thing the best thing – how would I do it? Sometimes when working with an agency they come with everything all packaged up and ready to go. Sometimes it's just not for me.
Whereas, if there's a direct brand relationship, it can be 'what do you guys think of this?' There's me and there's the brand, what is something that we can do together that makes sense for both of us? An agency will be thinking 'what is a thing that lots of different creators might do?' It doesn't usually have me in mind.
Both creators and marketers specialise in being heard and creating influence, so do you think the psychology of a person who seeks to have mass influence is different to one who doesn't?
Yeah, I do. I mean, I don't know, I'm not a mental health professional or anything, but it does seem like it. It requires a lot of passion, and even a certain amount of obsession. There are a lot of different things that it comes down to; I see in general – and this is true of me also – a deep desire to be liked. Which is the worst thing, because you really want to be liked. You want people to like you really badly, and so often it's more about that than it is about building a business.
Further Reading: