The Millennial stereotype – more pointless than ever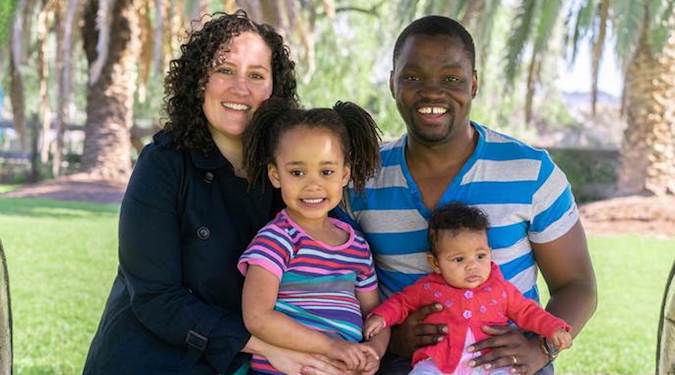 Millennials have been portrayed as a latté-sipping, inner-city-dwelling caricatures for too long. According to Joel Vincent, the mischaracterisation is now eroding how marketers talk to them.
Meet Prosper Taruvinga, a loving husband and father to two daughters. Taruvinga lives a one-hour drive from the Melbourne CBD in the outer-suburb of Mernda as the family "needed a backyard for our children to enjoy." He founded his own small business Live Long Digital from scratch by bootstrapping, and works from home to spend more time with his young family. He "could never imagine working in a city office".
What you might not pick up on, however, is that Taruvinga is a bonafide Millennial. Born in 1983, he turned 36 in August. 
We can already see Taruvinga is far from the portrait of an entitled, inner-city living, spoilt millennial stereotype painted by Australian media and marketers, but by definition is a Millennial none-the-less. Within the broad millennial brush stroke that captures every Australian born from 1982 to 1996, Taruvinga is part of a mostly unheralded sub-group, the 'new estate lifestyles': outer suburbia's young families who call the sprawling estate developments on the outskirts of Australia's capitals their home. 
How new estate lifestyles differ
The needs, wants and motivations of new estate consumers are directly opposed to the idea that Millennials are completely different and unique from previous generations.
In fact, compared to the stereotype, these Millennials are;
15 times more likely to live in houses rather than apartments

living in properties nearly 10 times as large as other young adults, on average

half as likely to be renters

twice as likely to be influenced by their kids when making consumption decisions, and

twice as likely to listen to commercial radio.
Some of these traits would even resonate with the media's favourite Millennial arch-enemy, Baby Boomers. Call Taruvinga old fashioned, but in contrast to the consumable nature of some (not all) young Aussies, he likes to own things and takes pride in his library of 1000 books. Many millennials would indeed have far more in common with people 20 to 30 years their senior than those born in the same year.
New estate lifestylers have vastly different priorities to the stereotype and require a vastly different strategy to reach them with a relevant message. This is true for the several other sub-sectors within the diverse range of Millennials.
Diversify your target and approach
Assuming that all millennials fit in the one bucket and targeting them with a shotgun approach is as fruitful an exercise as marketing to Taruvinga a 'smashed avo' Brunswick breakfast while he's playing with his kids in their Mernda backyard.
It is time to discard the 'let's target Millennials with an avocado campaign' notion. When I questioned Taruvinga about avocados he said, "don't believe the hype, avocados are an extremely inconvenient fruit. They are rocks for three days then you have a tiny window to eat them before they turn into brown mush."
Clearly, regurgitating the same surface level campaigns will fall on deaf ears and marketers must usher in a new age of sophisticated segmentation, targeting the specific needs of Millennials' diverse sub-groups, or turn into brown mush.
Joel Vincent is market insights manager at Experian Marketing Services
Further Reading: