Marriott hotel group launches its own content marketing studio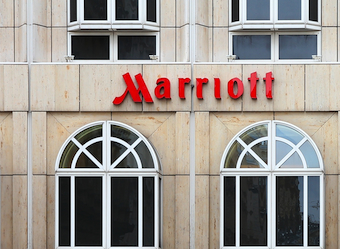 Hotel group Marriott is launching a digital content marketing studio to develop online video content, aiming to drive engagement with customers and create community.
Marriott is describing itself as a first-mover in the content marketing space within the hotel industry, driving its mission to "own original content marketing as both a travel company and a worldwide community".
The studio will be made up of three teams focused on developing digital and filmed content for distribution across film, TV and online channels:
a creative agency, to oversee campaign and project-level creative and short pieces of content around travel and lifestyle,

an entertainment team, to lead episodic, story-driven content, and

a live team, focused on social media, publishing creative content around trending topics and events.
The studio will be headed up by Emmy award-winning producer David Beebe, who has joined Marriott from Disney-ABC Television Group.
Beebe said the studio would aim to drive commerce through building communities of people passionate about travel through engaging content.
"Rather than talk at consumers, we're shifting to speaking with them using attention-grabbing content that adds value to consumers' lives by providing them with information and entertainment at the right time and in the right context."
Marriott first few project deals in the pipeline include:
Bellmen: an action-comedy about two JW Marriott LA LIVE bellmen who prove their company loyalty when the hotel comes under siege. Directed by Daniel 'Malakai' Cabrera, the film will feature parkour, stunts, dance and martial arts,

Marriott Rewards' Year of Surprises: a series of 12 webisodes, the first to be released in October and hosted by basketballer Jordan Farmar, and

The Navigator Live: a Renaissance Hotels TV series currently being distributed on AXS TV, following indie music artists on the road. Groups featured include Walk The Moon, DJ Cassidy, LaRoux and Capital Cities.