Members of the creative community taking a stand against fossil fuels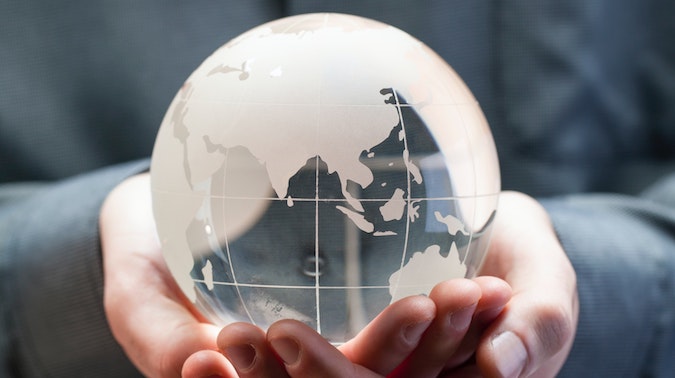 Independent environmental group Comms Declare is celebrating one year with more than 300 members, including 66 organisations. A number of creative agencies involved – including Brains, Compass Studio, Republic of Everyone, The Bravery, Christopher Doyle, Fifty Acres, Edge, Analog Folk, 303 MullenLowe and more – declare they won't promote fossil fuels.
Comms Declare was co-founded by former news journalist Belinda Noble and communications professional Cally Jackson. The self-declared non-partisan group aims to use communications, marketing, media and advertising to spearhead environmental issues. Members of Comms Declare say they will not promote the growth of fossil fuels, high greenhouse gas pollution as 'business as usual' and deception, distraction or spin around science or climate actions.
"Fossil fuels are the new tobacco. Agencies that align their values with companies that are profiting from environmental damage will lose their best staff as well as clients that want a climate-friendly supply chain," said Comms Declare co-founder, Belinda Noble.
"The ground has shifted. The creative industries must move away from clients that are contributing to climate breakdown, for the sake of the planet, their reputations and bottom line," she added.
According to a survey that the group undertook of 200 Australian creative agencies, 87 percent agreed climate action is important to attract employees. A further 67 percent were aligning business strategy with climate action and 67 percent were committed to net zero emissions by 2040. Around half of all agencies ruled out promoting coal, oil and gas companies including Bravus (Adani) and ExxonMobil, stated Comms Declare.
The creative agencies involved are committed to taking decisive action in the ways that they can. Jo Scard from Fifty Acres said, "Fifty Acres is a for-good agency and Australia's first virtual communications and engagement agency, all staff work from home keeping our carbon emissions low and our costs down which is a great dividend for not-for-profit clients, and the climate. Thanks Comms Declare for leading this campaign across our industry."
Luke Dean-Weymark, the co-founder of Compass Creative adds, "At Compass, we truly believe that through positive marketing and communications activity, we can shift mass consumer sentiment and buying behaviour away from fossil fuels, leading to the collapse of this destructive, polluting industry. Having the opportunity to unite with our peers in the marketing and communications sector to take a stance against the promotion of fossil fuels, aligns seamlessly with our values as a Certified B Corp, certified carbon neutral, PR and digital marketing agency."
Photo by Bill Oxford on Unsplash.